This article explains how a teacher can add an assessment to a single class. For a leader assigning en masse, refer to this article.
Note: To clone or build custom assessments, a Basic or Premium subscription is required.
Before adding the assessment, the assessment will have to exist. It may be a district assessment, or already in the resources folder. Or, the assessment will need to be built (read here) or cloned (read here).
Step 1: Navigate to the unit/module/part where the assessment will be added.
Step 2: Click the green "add assessment" icon.

Step 3: Using the folder structure, locate and select the assessment to be added. Then, click "Add Selected."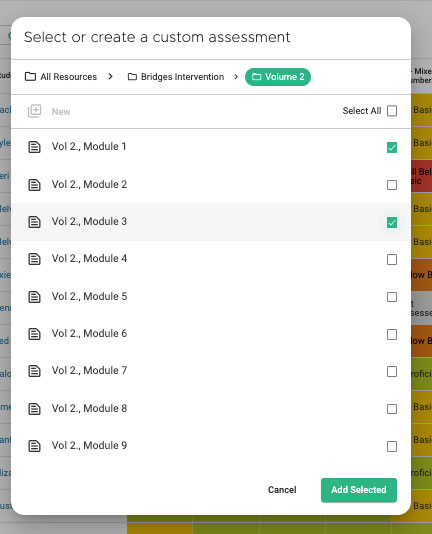 Need more support?
Submit a support request or email our team at support@forefront.education.