This article explains how teachers use the Report Card feature.
Step 1: Access the Report Card by using the left side navigation.
Troubleshooting: If "Report Cards" is not in the left side navigation, Report Cards have not been configured for the course.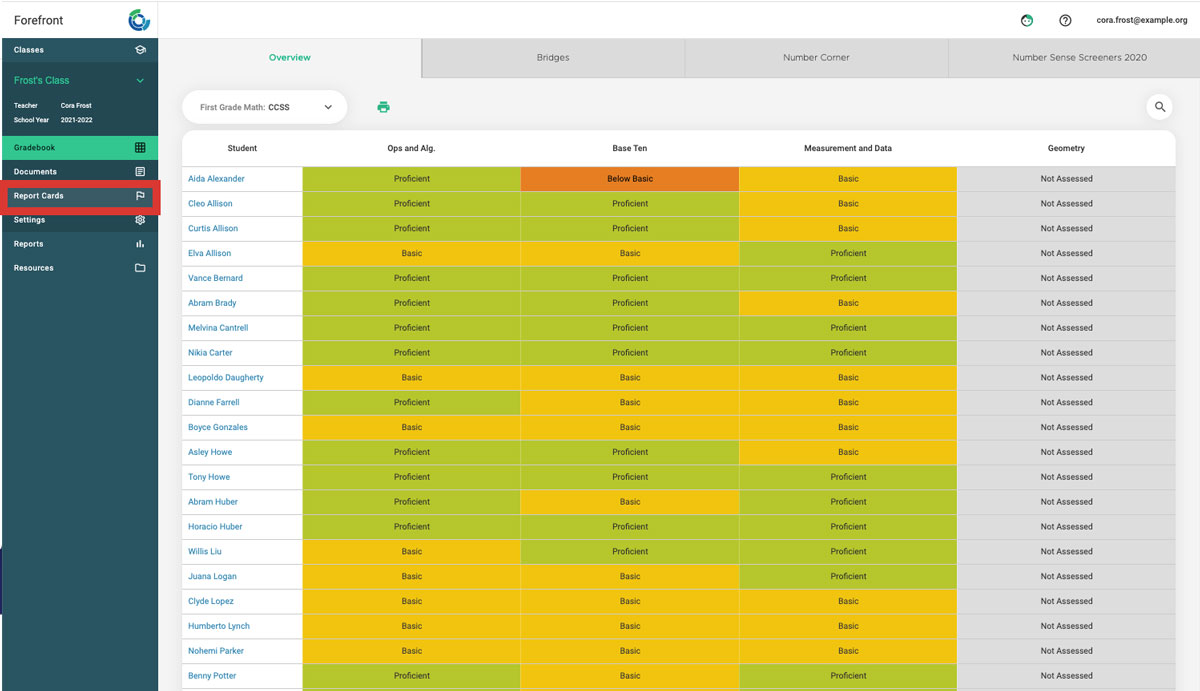 After opening Report Cards, the teacher view will appear. Based on the standards aligned to each category, students will have a computed proficiency based on data entered in Forefront.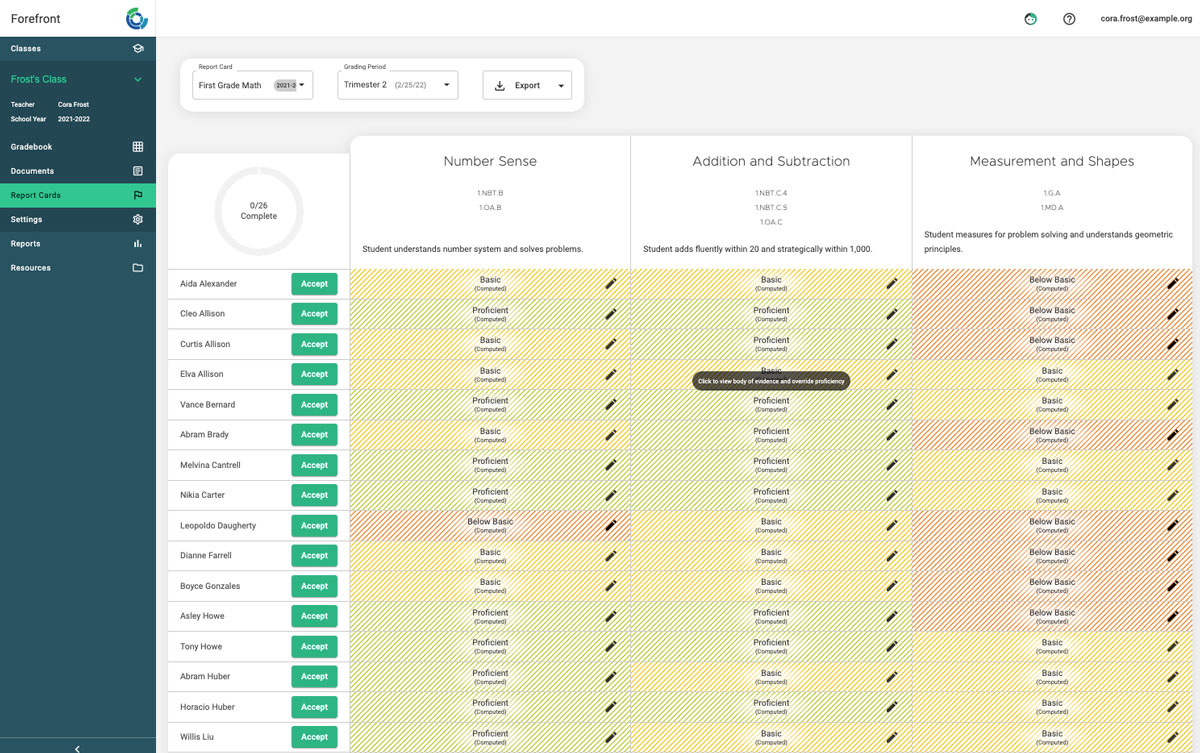 Step 2: Make decisions on student computed proficiencies.
If the computed proficiencies accurately reflect student proficiency, click the green "Accept" button.
If the computed proficiency seems inaccurate, click the "edit" pencil. This will open the body of evidence.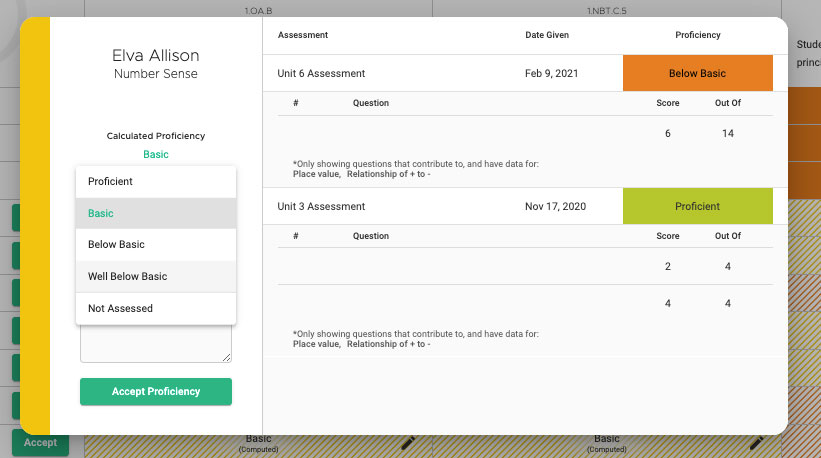 From here, the proficiency can be changed and accepted.
Optional: Add notes.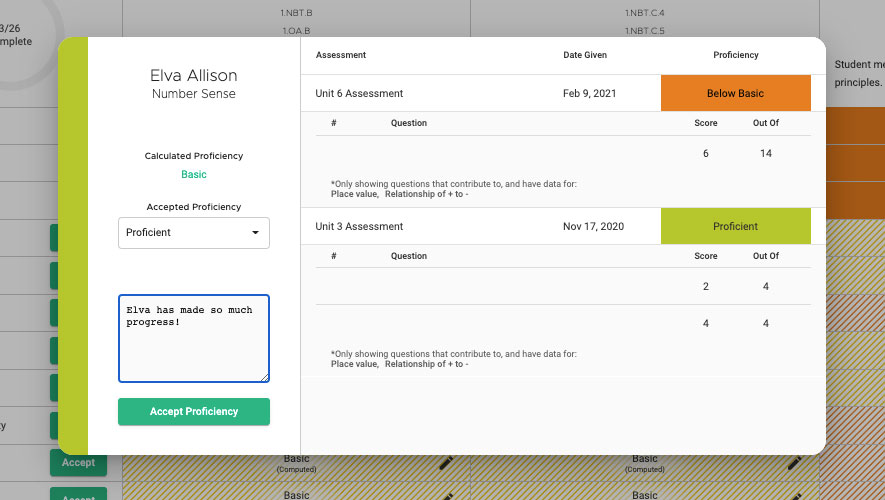 Once all proficiencies are accepted, Report Card data entry is complete.
Want to download the data to a CSV file? Click the export button.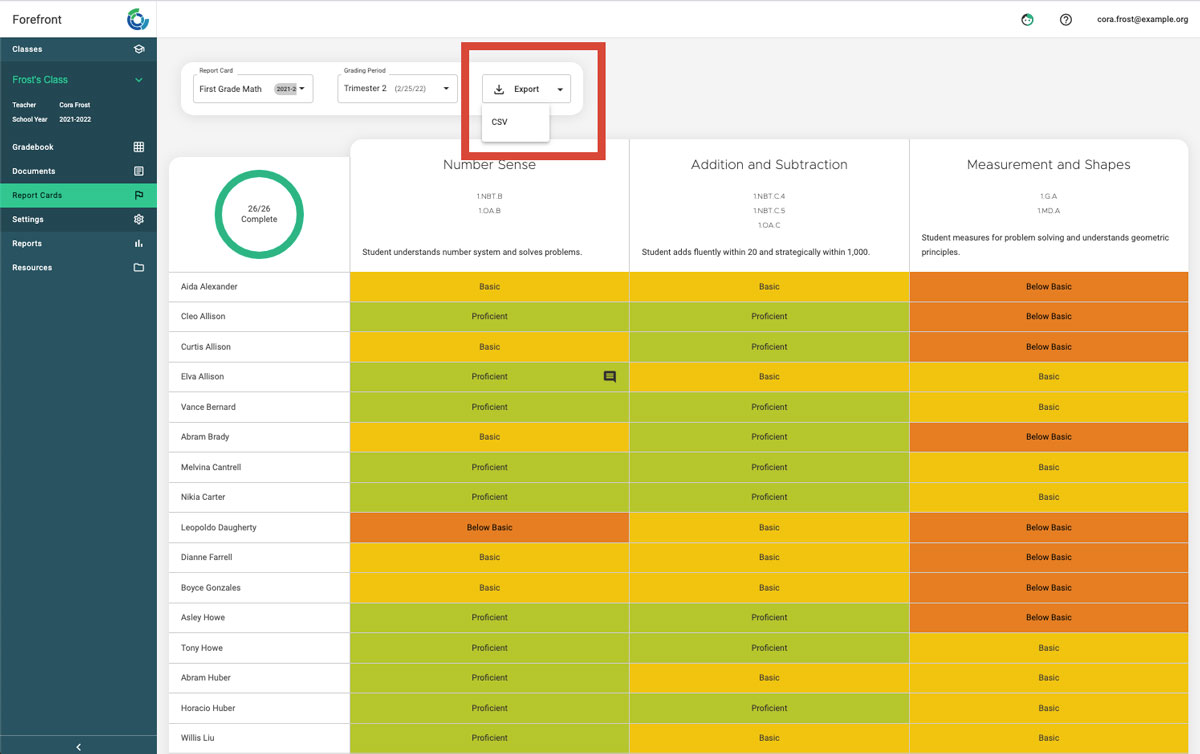 More on Report Cards:
Using Report Cards as a Teacher
Viewing the Leader Report Card Dashboard
Need more support?
Submit a support request or email our team at support@forefront.education.