This article explains how to access printable documents in Forefront.
Note: Printable Documents are available for Basic and Premium subscription plans.
Not visible in your account? District managers can add family letters to courses, or you can contact support@forefront.education to have them added.
Step 1: Click "Documents" on the left side navigation pane.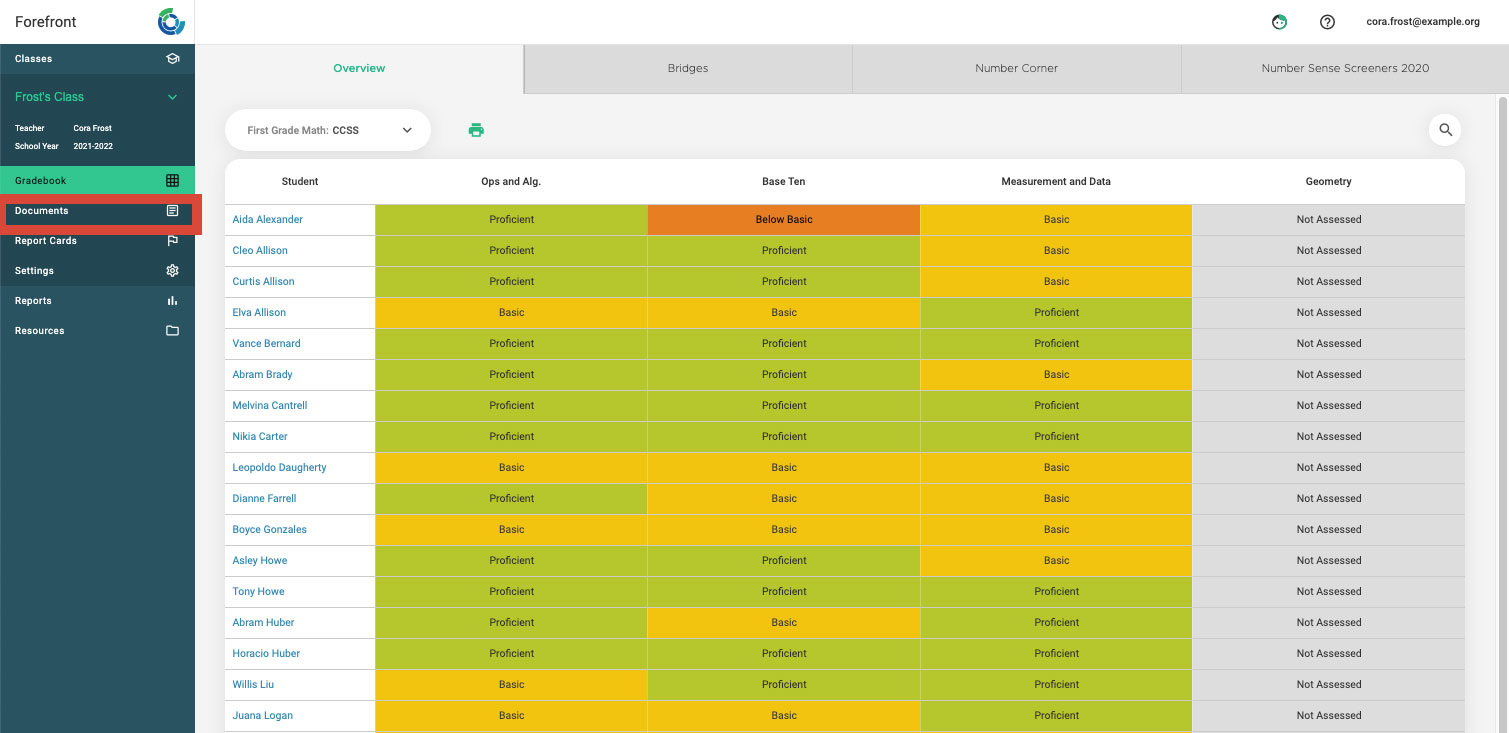 Step 2: Hover on the Report to get the "Click to download" button.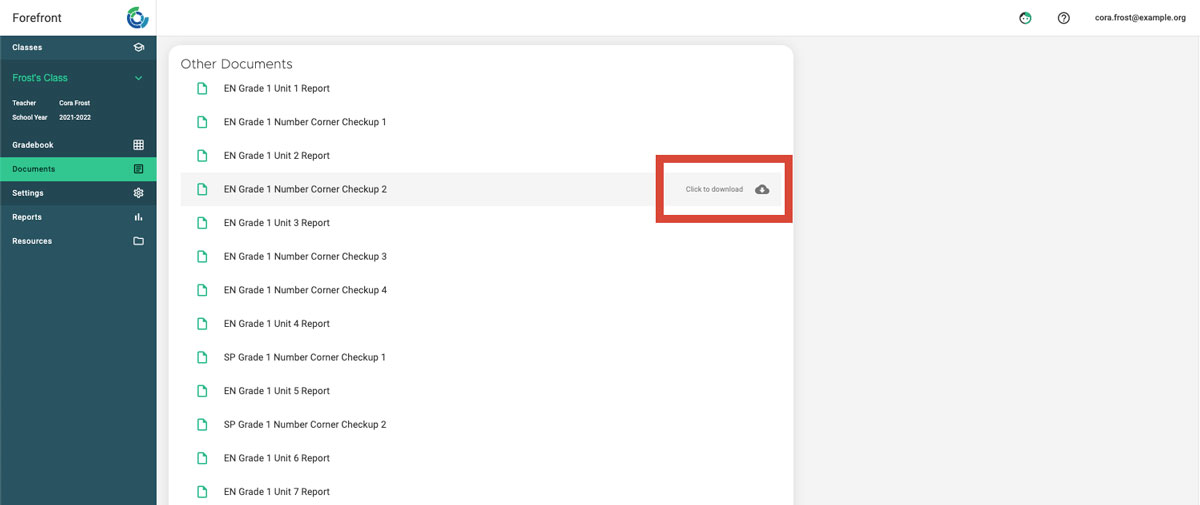 Step 3: Select if you wish to download merged Word files (a single document) or need a zip file to open with another word processor.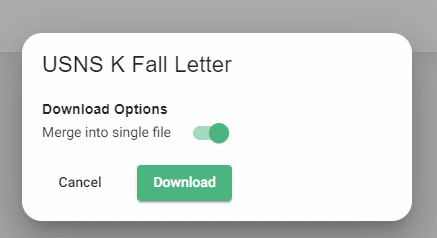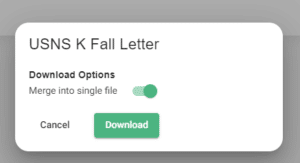 If your school uses Microsoft Word, the default download option, "Merge into single file," will download a merged Word file for all the students in your class.
If you do not have access to Microsoft Word, toggle off the option, "Merge into single file," to download a zip file that you may open in Pages, Google Docs, or another word processor. Read more about accessing documents without Word here.
Troubleshooting tips: Data not displaying as expected?
Confirm there are data in the assessment(s) that the report includes.
Reports are only built for unmodified assessments, and the original pre- and post-assessments (not Bridges Screeners).
Need more support?
Submit a support request or email our team at support@forefront.education.