Accessing Family Letters
Accessing Family Letters
This article explains how to access family letters preconfigured in Forefront.
Note: Family letters are available for Basic and Premium subscription plans for Forefront for Bridges, Number Corner, and the Universal Screeners for Number Sense.
Not visible in your account? District managers can add family letters to courses, or you can contact support@forefront.education to have them added.
Step 1: Click "Documents" in the left side navigation.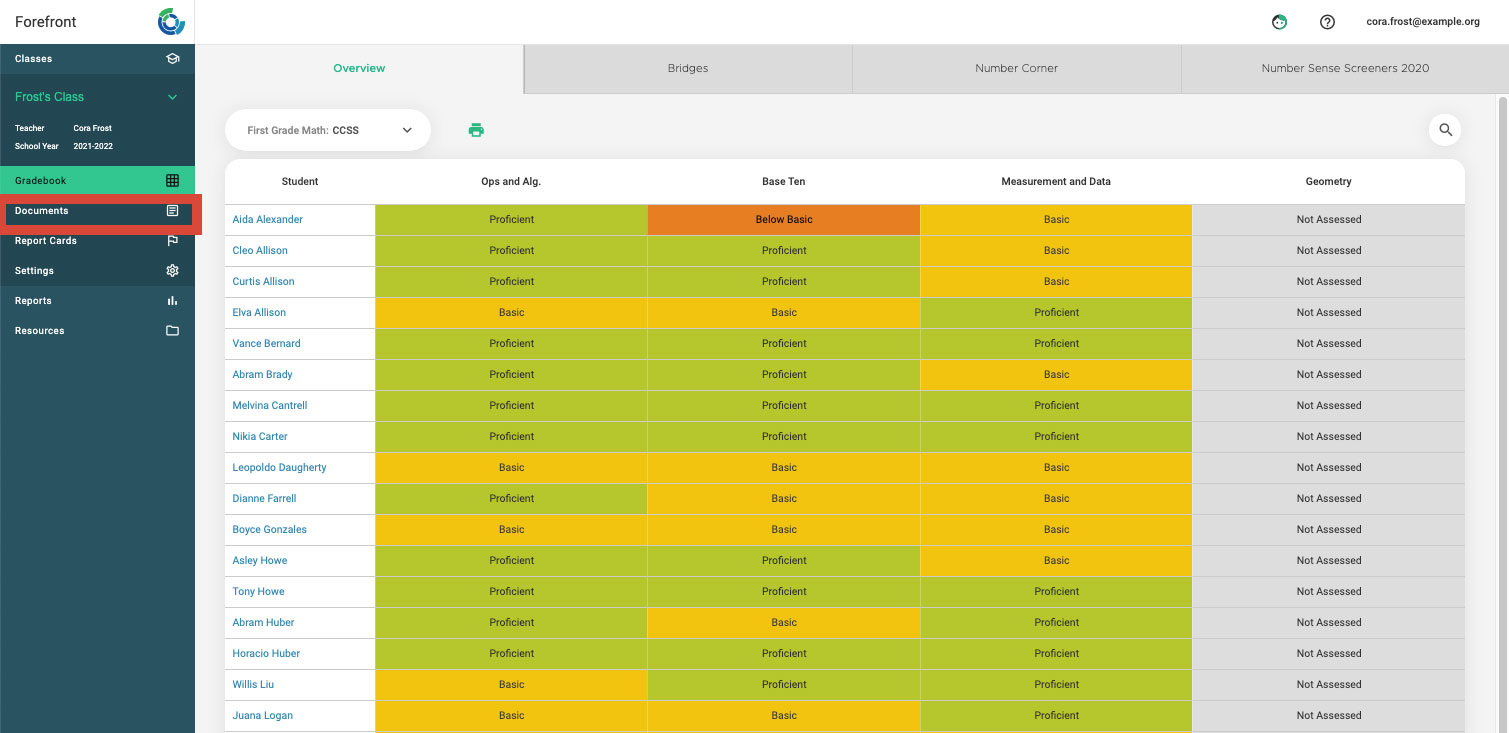 Step 2: Hover on the Report to get the "Click to download" button.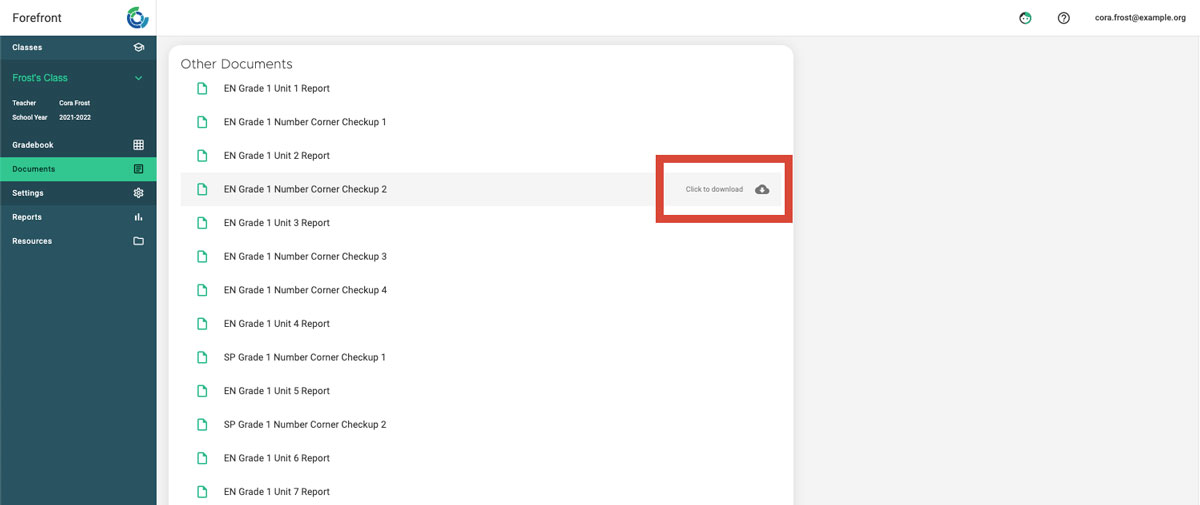 This downloads a report per student.
Troubleshooting tips: Data not displaying as expected?
Confirm there are data in the assessment(s) that the report includes.
Reports are only build for unmodified assessments, and the original pre- and post-assessments (not Bridges Screeners).
Need more support?
Submit a support request or email our team at support@forefront.education.