Adding Family Letters to Courses
Adding Family Letters to Courses
This article explains how to add family letters to courses.
Note: Family letters are available for Basic and Premium subscription plans for Forefront for Bridges, Number Corner, and the Universal Screeners for Number Sense.
Adding family letters requires district manager course access.
Click "Courses" in the left side navigation. Select the desired course, then scroll down to click "Add Resources."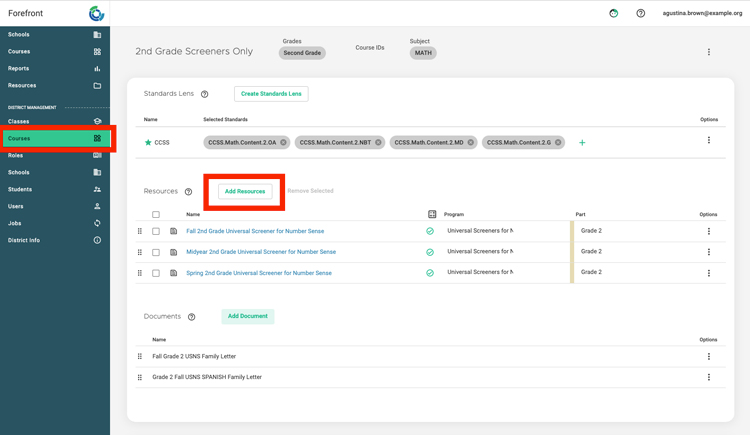 Navigate to the desired document, and add.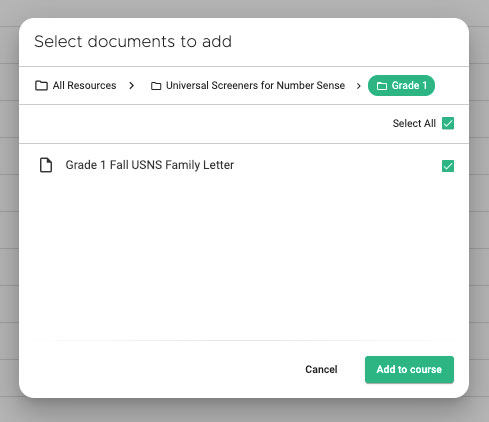 Need more support?
Submit a support request or email our team at support@forefront.education.