This article explains how curriculum and courses work in Forefront. 
Watch the Course Configuration webinar recording on demand here.
Terminology in Forefront
Assessment

: sets of questions or observational frameworks with defined scores, performance levels, and Standards alignments

Program

: sets of assessments, can be grouped into "parts"

Curriculum

: the assessments, standards systems, and documents

Subject

: can be used to organize curricula

Lens: a way to highlight key standards or combine standards systems (Read more about lenses here.)
Course

: one or more curricula and associated documents and report cards

Class: a group of students in a school with a teacher and a course
Examples of Course Set-Ups
An elementary school teacher has: 
one

class

of students 

in the

course

third grade

subjects are math, science, social studies and ELA, which are each a curriculum with their own programs of assessments.
A middle school teacher:
teaches the

subject

math

she has several

classes

in the

course

Sixth-Grade Math

has lenses to look at assessment results through the lenses of state standards, priority standards, and historic student data.
A large school district allows teachers to choose between two math instructional systems. 
For each grade level

course
teachers choose between curricula of the systems, to have the correct assessments and programs.
How To Set Up Courses
Single-Subject Course
Prerequisites: Users must have a district management level role to configure courses.
Step 1: Navigate to the courses page. Click "Courses" in the left side navigation, then click "Create New Course."

Step 2: Name the course and select the applicable grade level(s).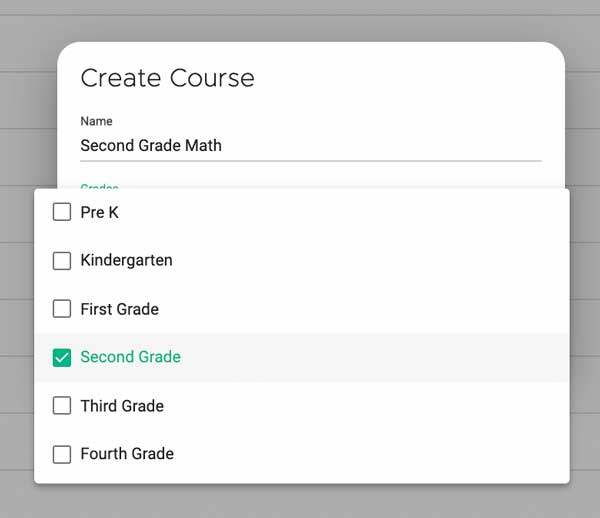 Step 3: In-app text explains next steps. Click "Create curriculum."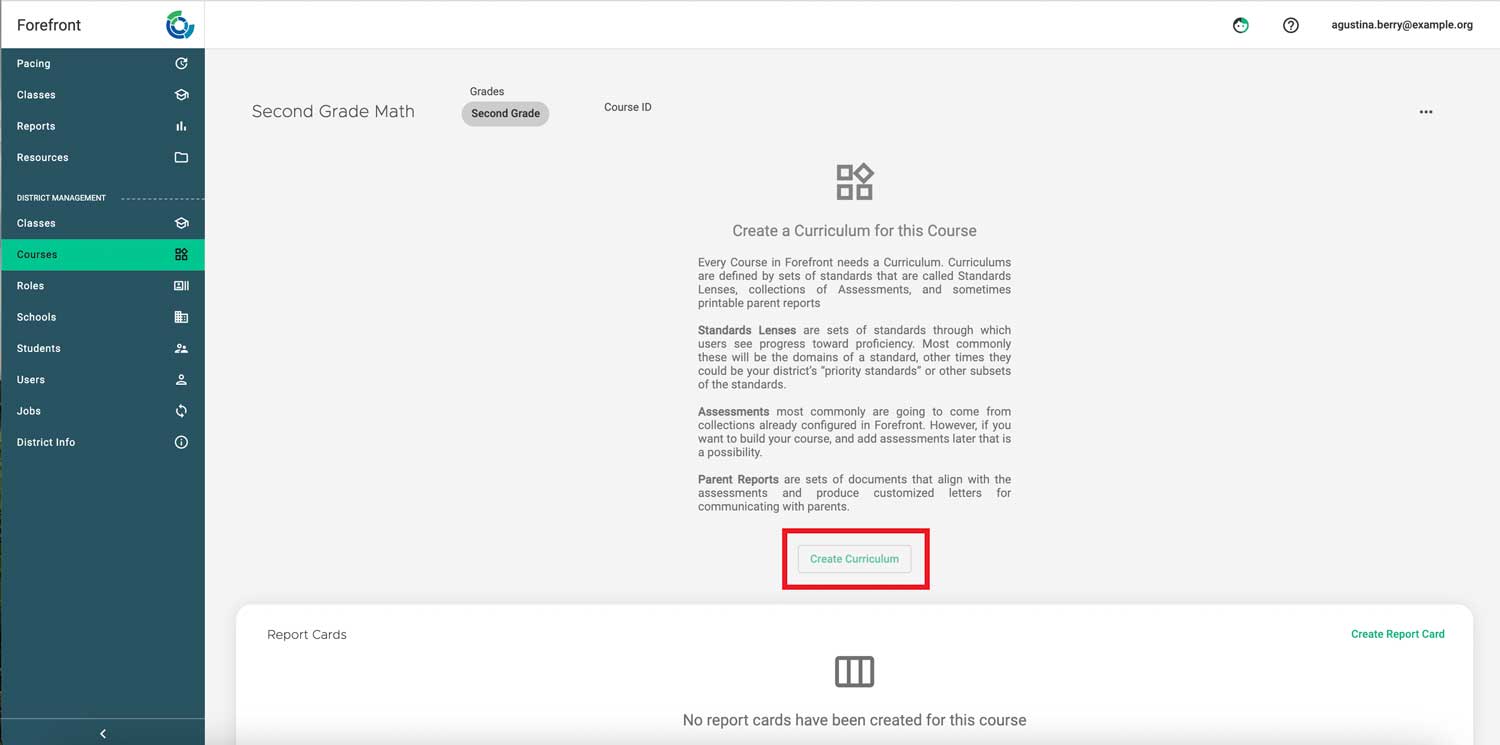 Step 4: Name the curriculum as prompted.
Step 5: Select or create the subject.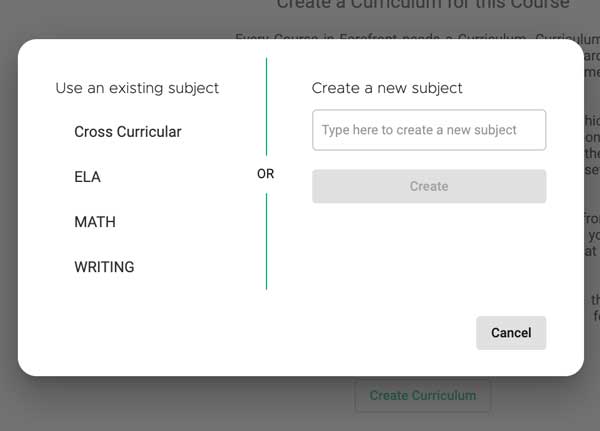 Step 6: Configure standards lenses.
Read about lenses and setup how-to here.
Step 7: Add assessments by clicking "Add assessments" and browsing for the appropriate assessments.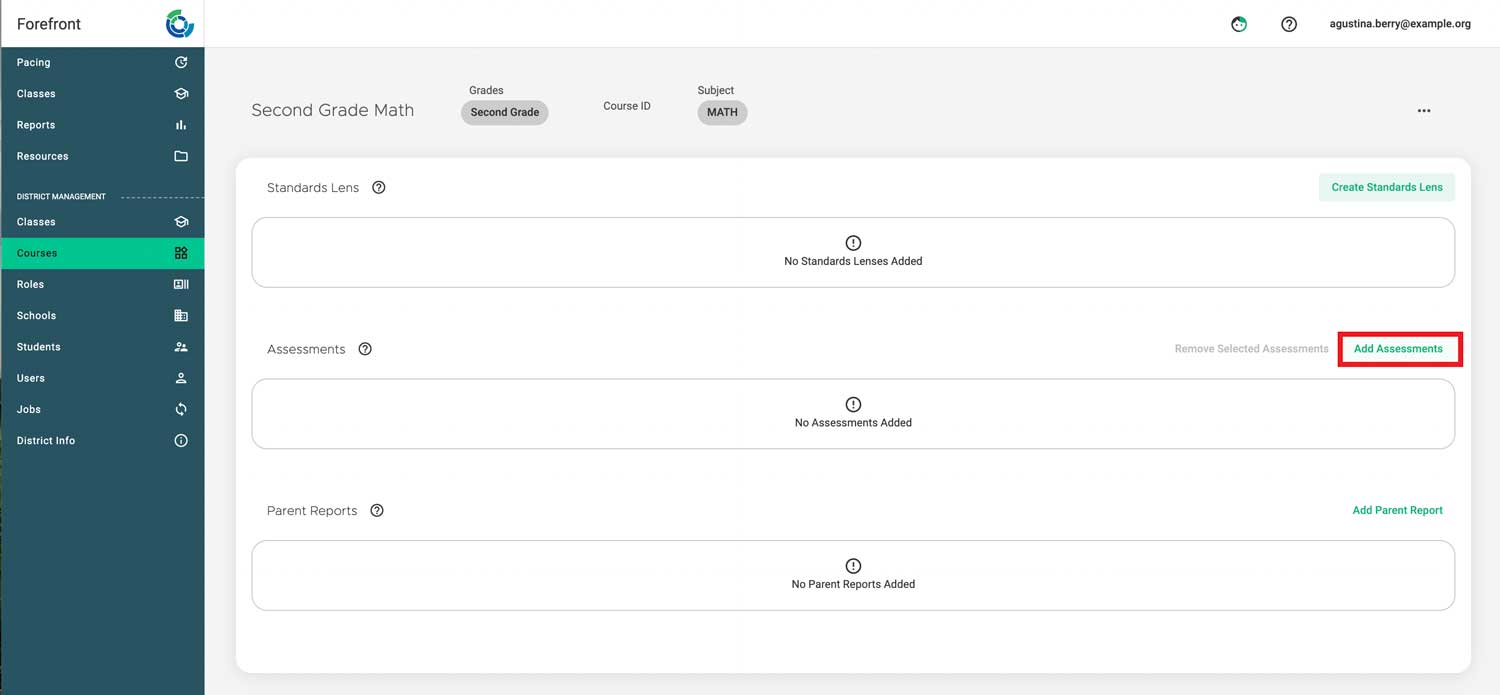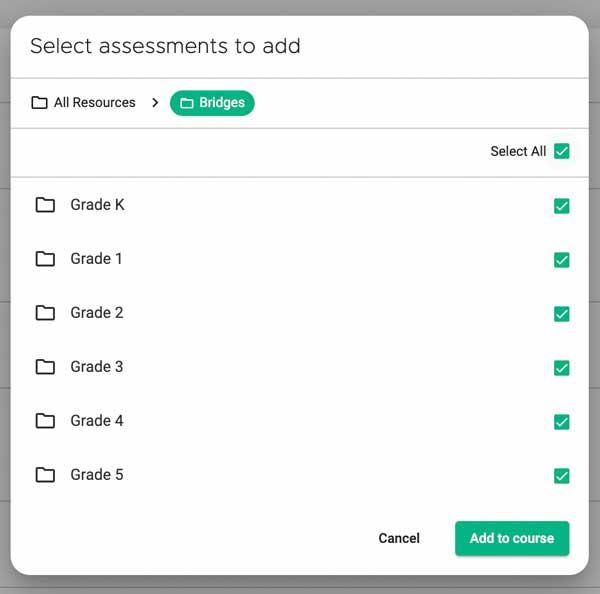 Step 8: Add parent reports (if applicable).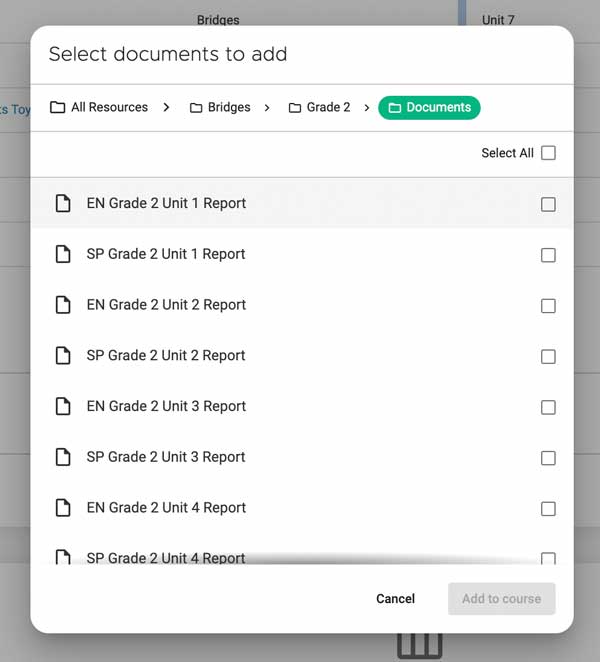 Multi-Curriculum or Multi-Subject Course
To configure a multi-subject course, follow the above steps. Then:
Click the three dots in the upper right corner. Then add a new curriculum, or a new subject and new curriculum.

Follow the same steps again to create additional curricula.
Need more support?
Submit a support request or email our team at support@forefront.education.