Forefront Education
Put the focus back on student learning
Student learning is complex. Forefront organizes assessment results and supports standards-based grading to transform the information already in your classrooms into meaningful pictures of student learning.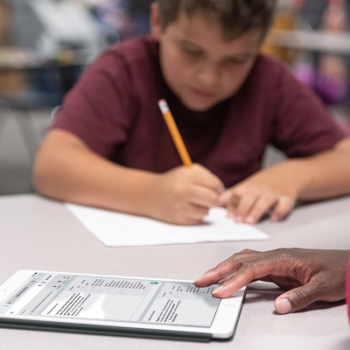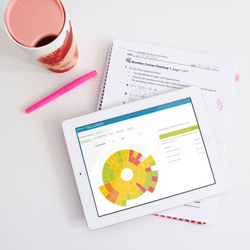 Capture student learning information from your classroom assessments for fluid, up-to-date pictures of student learning as it evolves.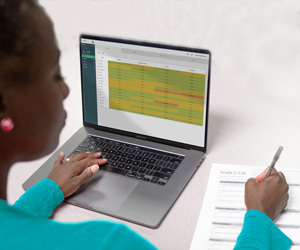 Gather evidence of student learning from your instructional programs and other common assessments with our electronic gradebook.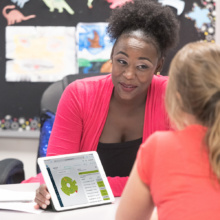 Provide meaningful, actionable information for teachers, parents, and leadership through a variety of powerful, intuitive reports.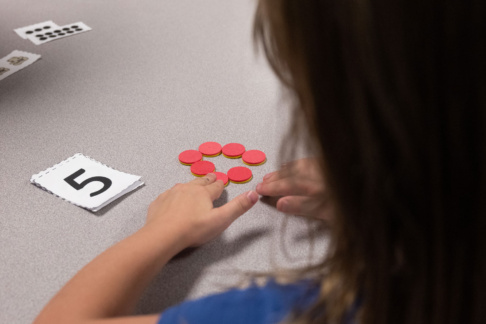 The best insights into student learning are already in your classrooms.
Don't introduce another layer of assessment for data meetings. Capture the rich data about student learning from unit tests, quizzes, and work samples and elevate this information district-wide.
Improve your standards-based grading systems.
Replace spreadsheets and traditional grade books with Forefront and improve standards-based grading and reporting. Explore how Forefront can help your schools make standards-based grading meaningful and manageable.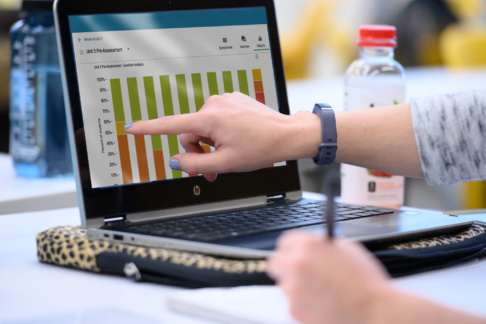 Loved by these school districts
"Forefront has revolutionized how we talk about and intervene with students!"
"The number sequence tasks in the USNS assessments are highly predictive of a student's later mathematical development."
Wilkins, Woodward, & Norton (2020)
Mathematics Education Research Journal
"Forefront has provided me with meaningful data that allows me to effectively collaborate with fellow teachers in my building."
Matthew Vilander
Second Grade Teacher
"Forefront is a robust data tool that enables our teachers to dive deeper into which standards their students are struggling with."
Jamie Simo
Elementary Curriculum Coordinator
"The math screener data has proven to have a high level of predictive correlation to our state testing, so it is helping us have valuable conversations."
Dr. Jill Rubinstein
Learning and Instruction Specialist
GATHER MEANINGFUL STUDENT LEARNING DATA
Put Classroom Data Into the Big Picture
We can help you put classroom assessment information at the center of collaborative work and make it visible for analysis alongside other measures of student performance and growth.

Gradebook Templates
Build custom gradebook templates for standards and rubric-based assessments. Share templates across schools for convenient and consistent data collection.

Electronic Gradebook
Gather data from pencil and paper assessments in an electronic gradebook. View question details and record notes about individual student responses.

Interview tool
Collect results from interview or observation-based assessments while on the move. Access our web-based program on any mobile device.

Preconfigured templates
Our assessment template library includes collections from our curriculum partners and preconfigured solutions for the below programs.

reports for data meetings
Access intuitive reports designed for PLCs and other collaborative teams of teachers and instructional coaches. Item based, standards based, achievement, and growth reports can be easily shared and printed.

RtI/MTSS
View performance of students relative to peers across the country and locally. Flexibly group students and monitor progress to support RtI/MTSS efforts.
Build-Your-Own Assessment Trackers or Access Preconfigured Solutions
Preconfigured Solutions & Exclusive Content For
Ready to learn more?
Watch a quick demo or contact us today to start a conversation. Our team is excited to learn more about your needs and explore ways that we can support your work with data from meaningful measures of student learning.