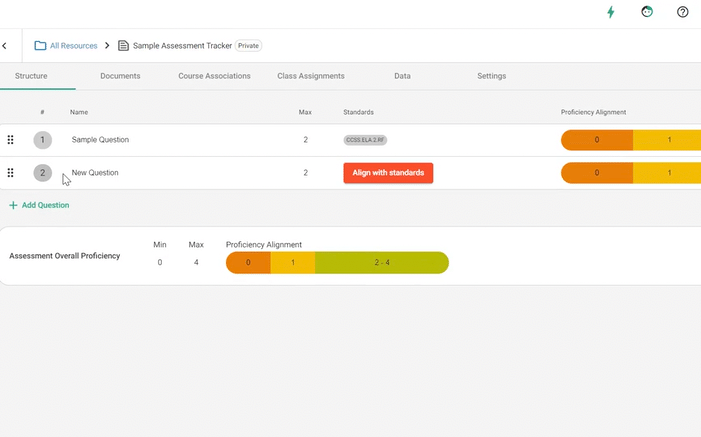 Create and share grade books and assessment trackers across schools.
Included in Basic and Premium plans, Forefront's assessment builder tool improves data collection for classroom assessment results and supports imports of third-party assessment results.
*Please note The Math Learning Center derives no financial benefit from the sales of Forefront and all implementation support of the program is provided by Forefront Education.
**This work is based on an original work of the Core Knowledge® Foundation made available through licensing under a Creative Commons Attribution-NonCommercial-ShareAlike 3.0 Unported License. This does not in any way imply that the Core Knowledge Foundation endorses this work.
***Adapted from IM K–5 Math™, copyright 2021 by Illustrative Mathematics®. Licensed under the Creative Commons Attribution 4.0 license https://creativecommons.org/licenses/by/4.0/.