30 minute webinar featuring the assessment builder tool presented on August 4, 2021, at 12 pm MST.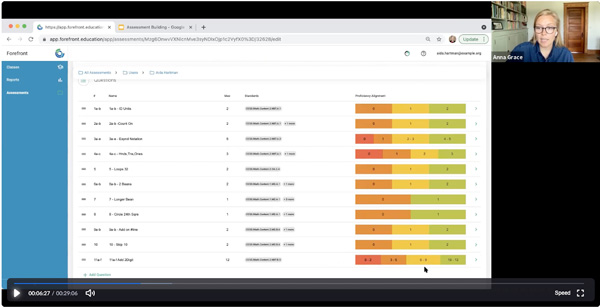 This 30 minute webinar helps teachers and leaders understand basic functionality and best practices when using the assessment builder tool to build assessment templates and modify existing templates in Forefront.
When
This webinar was recorded on August 4, 2021, at 12:00 pm MST.
Who
This webinar is intended for school and district leadership that will be building assessment templates for their account, as well as teachers in Basic and Premium account plans that wish to use the assessment builder to modify or create assessments for retakes and other purposes.
Price
This webinar is free for all Basic and Premium Forefront clients.
This webinar will help teachers and leaders understand the Forefront reports that can help…