USNS Project
Universal Screeners for Number Sense
Interview-based K-6 math screeners designed by teachers to assess for students' number sense. This open-source project provides free, high-quality assessment tools to over 6,000 schools in the US and internationally.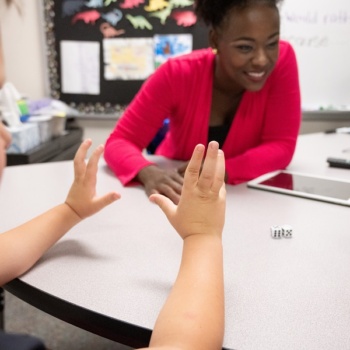 DESCRIPTION
The screeners are quick assessments that help to identify skills and concepts that indicate readiness for grade level content, as well as identify students who would benefit from additional supports.
Administration
The fall screeners are interview-based. The midyear and spring screeners have both an interview component and written tasks. A select number of tasks may be administered online rather than as written tasks.
Age range
The USNS assessments are intended for students in kindergarten through sixth grade. They may also be used to assess older students that may struggle with kindergarten through sixth grade-level math concepts.
Completion time
Each interview is intended to take 5 minutes. Written tasks in the midyear and spring screeners can take an additional 10-12 minutes per student. Note that completion times can vary.
The number sequence tasks in the USNS assessments are highly predictive of a student's later mathematical development.
Wilkins, Woodward, & Norton (2020)
Mathematics Education Research Journal
USNS ASSESSMENT VALIDITY AND RELIABILITY
Meaningful measures of student learning
The screeners are valid, reliable, and criterion-references measures of student learning.

Predictive validity
Wilkins, Woodward and Norton 2020 confirmed the predictive validity of the USNS. Prior to this research, the BVSD assessment editions demonstrated strong correlations with the Colorado Measures of Academic Progress for predicting results of both the fall Screener to the spring state test and the spring state test to the fall Screeners.

reliability
The USNS tasks include detailed rubrics with task descriptions, including examples and other clarifications. These detailed rubrics and descriptions contribute significantly to the assessments' inter-rater reliability and provide guidance for local experts to assist with training and scoring.

Teacher-Centric
The USNS puts teachers, rather than computers, at the center of work to understand and support student learning. Through the USNS interview process, teachers build relationships with students and gain valuable insights into student learning.

Norm-Referenced
Forefront®, by Forefront Education, helps educators collect, aggregate, and visualize assessment results. The software allows educators to isolate student performance and growth, as well as aggregate results across classes, schools, districts, and the Global Cohort for the USNS project. Demo the software here.

Criterion-Referenced
The USNS task criteria tie to Common Core State Standards for Mathematics expectations. The detailed assessment rubric section includes descriptions of the target skills of each task. Task performance is indicative of each of the skills and concepts as defined by Common Core.

English and Spanish
The USNS assessments are available in both English and Spanish to support quality assessment of Spanish-speaking learners.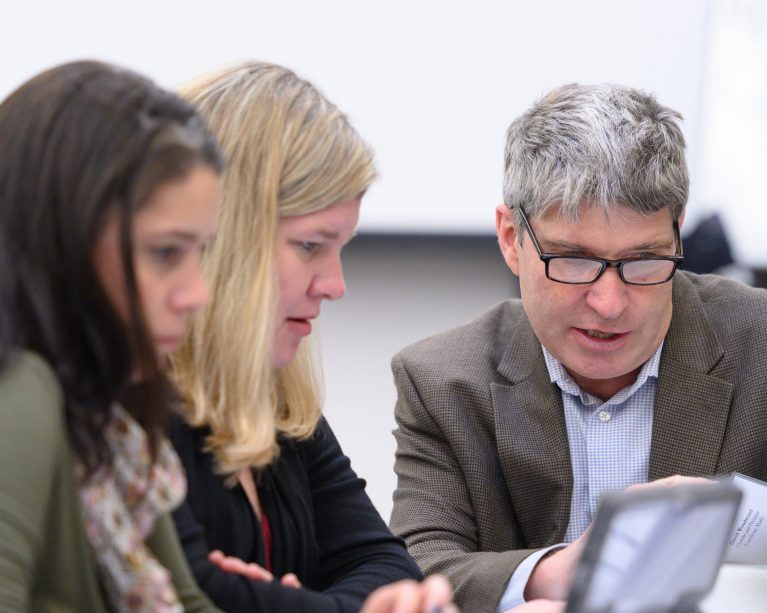 Transform USNS Results Into Action
The Universal Screeners for Number Sense can provide great insights into student learning. Forefront®'s exclusive USNS Next Steps documents help teachers turn fall Screener results into meaningful action. Included in Forefront software plan subscriptions, the USNS Next Steps documents provide instructional suggestions for all K-5 tasks.
Free USNS Resources
Explore our USNS Project resource page for virtual slides to support remote interviews, sample interviews to inform training, and documentation about frequently asked questions.
Improve Parent Communication About USNS Results
Help parents understand and support their child's number sense development with the USNS Family Letters! Each personalized letter includes information about their child's performance on critical number sense skills and concepts, areas for improvement, and ideas and activities to support their child's learning at home.