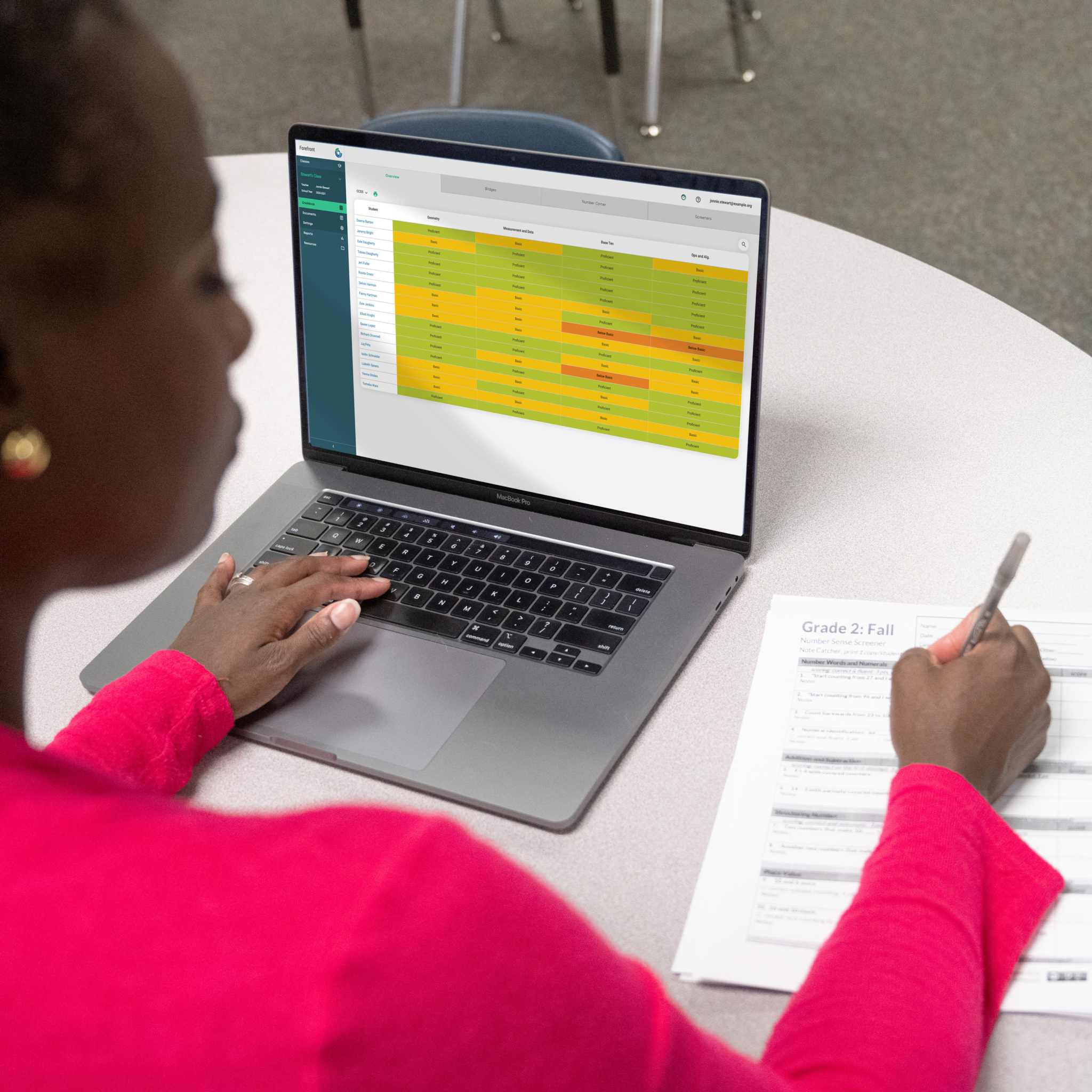 USNS Next Steps
The Universal Screeners for Number Sense can provide great insights into student learning. Wondering what to do after collecting your results? Our exclusive K-5 USNS Next Steps documents are embedded in Forefront's software to help with instructional responses after the fall assessments. Included in all Forefront software plan subscriptions, USNS Next Steps will help turn your fall results into meaningful action.
Available to help K-5 teachers and interventionists identify instructional responses following a fall USNS administration.
The USNS Next Steps documents are embedded in Forefront's data collection and reporting tools, providing convenient suggestions for follow-up activities.
Instructional suggestions are drawn from a variety of high-quality resources, including The Math Learning Center® and the Math Recovery Council®.
Request a Sample of USNS Next Steps Today
Request a sample USNS Next Steps document to see for yourself how these instructional suggestions can help teachers turn the fall interviews into actionable information.