National Benchmarks ("Global Cohorts") for Classroom Assessment Results
Forefront's "Global Cohorts" aggregate student performance data to create national benchmarks for math programs in our assessment catalog. We devote this post to a look back at each of the Global Cohort groups for Bridges in Mathematics, the BVSD Screeners, and Eureka Math in 2018-19. Below, we provide a general profile of each of these global cohorts.
What are the Global Cohorts?
Bridges Global, Screeners Global, and Eureka Math Global are student data that are aggregated, de-identified, and anonymized to create national benchmarks for student performance. Each of these groups of Global Cohorts include national participants for Forefront for Bridges, Forefront for Screeners, or Forefront for Eureka Math. In the sections below, we illuminate more broadly the profile of each of these Global Cohort groups.
Forefront for Bridges Global Cohort
The total cohort for Forefront for Bridges for the 2018-19 school year included over 42,851 students. The Bridges Global Cohort represents a cross-section of 51 districts, 152 schools, and includes participants from 11 states. Additionally, a small number of international private school participants were included in the 2018-19 cohort.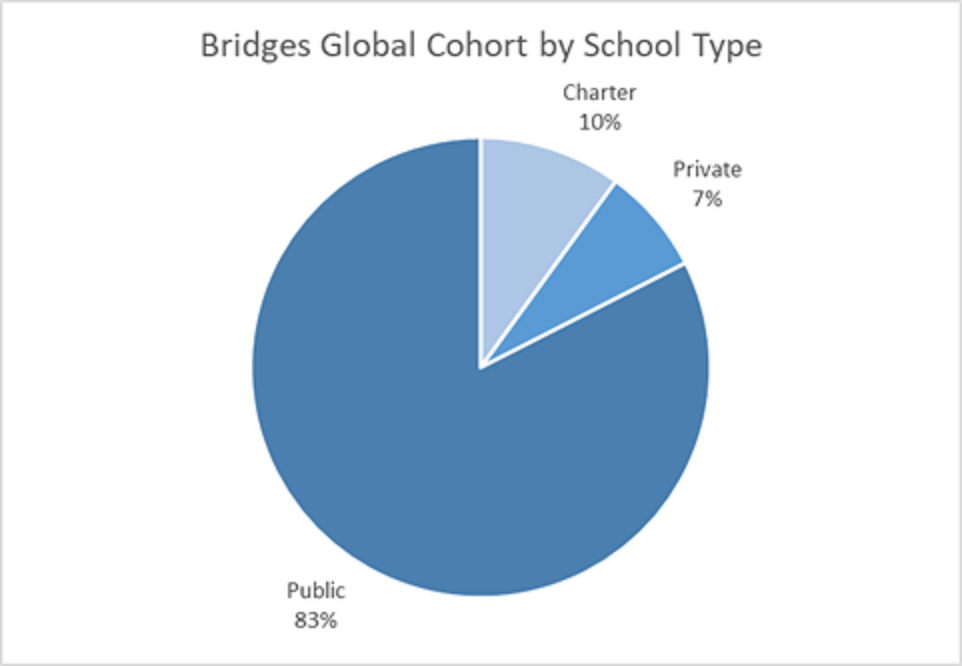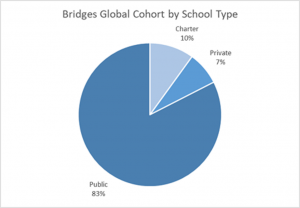 As Bridges is a K-5 solution, there could have been as many as 7,141 student data points for a given assessment, but in practice, the data that schools collect vary greatly. For example, some schools just collect post-assessment data, others just checkpoints, and yet others leave data collection decisions to individual teachers. For a given assessment, in 2018-19, there were 4,000 to 6,000 data points.
Forefront for Screeners Global Cohort
The total cohort for Forefront for Screeners for the 2018-19 school year included 21,099 students. This cohort's national participants are exclusively from public school systems, representing 34 districts and 82 schools. For the 2018-19 school year, they were also concentrated in four states: Colorado, Iowa, Ohio, and Massachusetts.
Aggregating data from the Boulder Valley School District (BVSD) Universal Screeners could have had as many as 3,516 data points per Screener. In practice, results for a given Screener are in the range of 1,000 to 1,500. This is due to the fact that some schools only administer the fall or spring screener and not all three.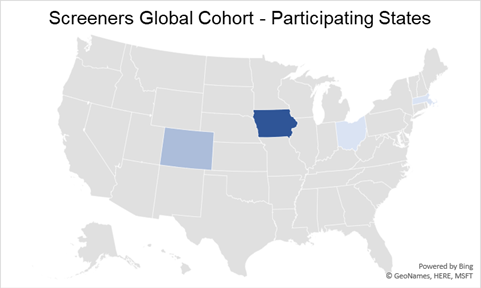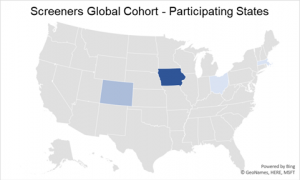 Forefront for Eureka Math Global Cohort
The total cohort for Forefront for Eureka Math included 5,956 students, representing 5 districts and 18 schools. Concentrated primarily in Colorado and Washington, this represents our newest global cohort with our newest partner curriculum partner, Great Minds.
Key Takeaways
Global Cohorts for curricular math programs aggregate distinct student performance data points.
The Cohorts provide national benchmark information to help teachers and districts gain perspective on student performance.
The Bridges Cohort is Forefront's most robust group with just under 43,000 national participants.
The Screeners Global Cohort provide national benchmarks for the open-source BVSD Universal Screeners.
The Eureka Math Global Cohort is the smallest global cohort.
Conclusion
Forefront Math's Global Cohorts support districts to leverage classroom assessment results and provide perspective on performance. Additionally, the Global Cohorts inform content creators and publishers regarding the performance of students using their programs question by question and unit by unit.
By including Forefront's Global Cohort analysis into your own data analysis, you leverage meaningful data — information directly linked to instruction — and put local classroom assessment results into a national context.
About us and this blog
Our team and tools help schools implement standards-based grading, streamline assessment systems, and use meaningful data to drive decision-making.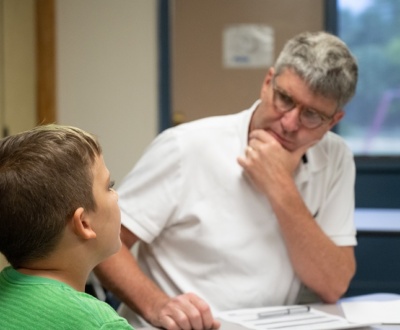 3 Minutes of Learning If you have about 3 and a half minutes, check out this…