This article contains a framework and printable protocol for leading a productive data discussion looking at the data from a single assessment.
Before the meeting:
Decide how to handle data entry.
Will teachers be given time to enter data during the meeting? Review how teachers enter data.
Or are teachers expected to have data in before the meeting? Leaders can check the status of data entry using the pacing page.
The meeting:
Our goal at Forefront is that the minority of time is spent looking at and analyzing data, and the majority of time is spent planning action.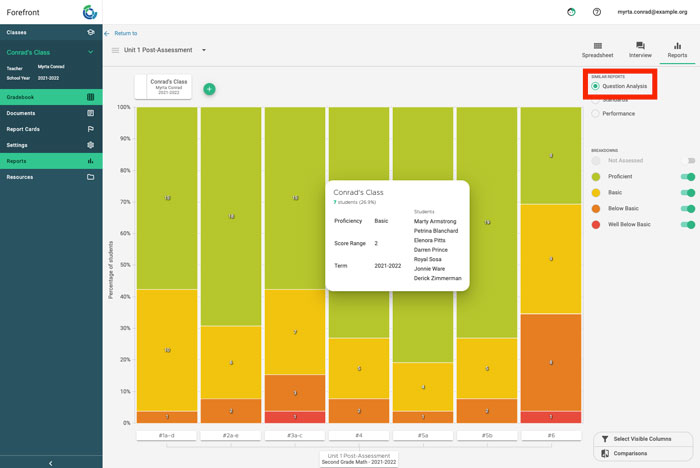 Agenda:
Follow up:
Plan the next, most helpful look at data for teachers and leaders.
Want to look at student performance across a unit or module? Use the Series Report.
Want to focus on a priority standard across the year? Use the Standards Growth Report.
Want to track growth across a custom selection of assessments? Use the Flexible Assessment Report.
Need more support?
Submit a support request or email our team at support@forefront.education.