This article explains how to merge duplicate students, users, classes, etc. This capability is available for users with manager permissions.
If you are a client that rosters with ClassLink, please contact support@forefront.education directly.
Step 1: Navigate to the relevant management page in the left side navigation.
This may be classes, students or users pages.
Step 2: Select the two incidences to be merged. Then click the "merge" button.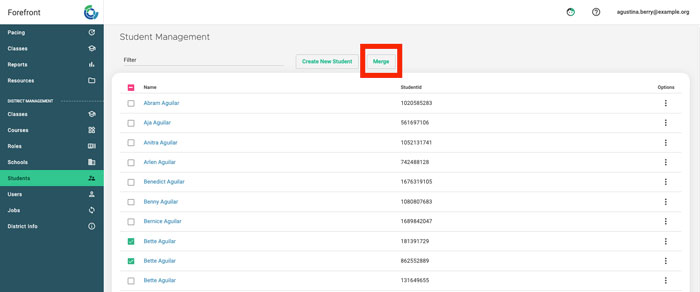 Step 3: Select the incidence to keep. Select merge.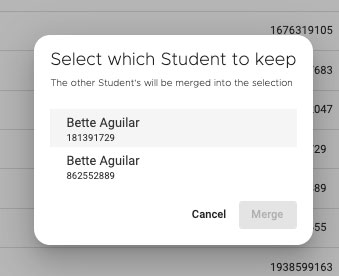 Caution: accounts cannot be UNmerged. Merge with care.