This article explains how users with district write access (read about roles here) can upload or download files securely through Forefront resources.
Users can now access their Secure Files through Forefront, without an SFTP client.
Access the Secure Folder
Click "Resources."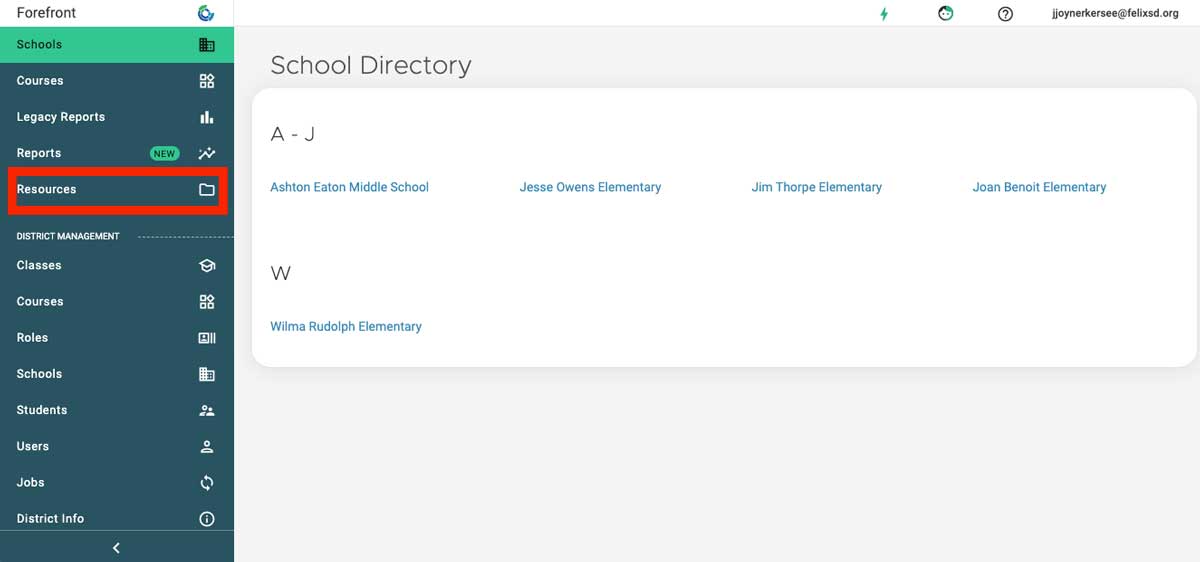 Find the secure folder.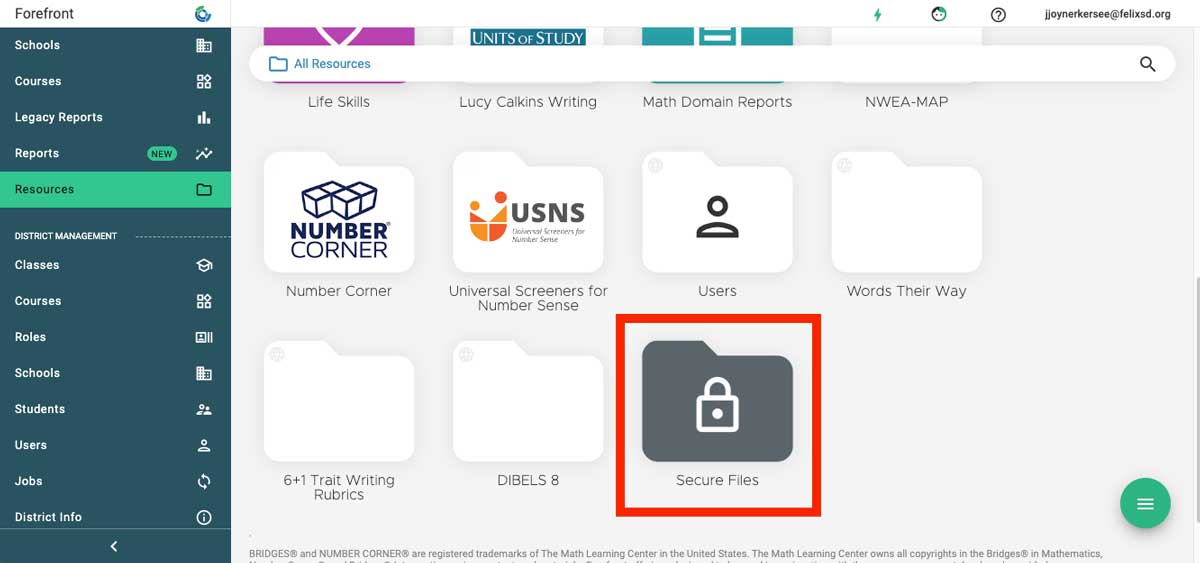 Upload a File to the Secure Folder
Click the green hamburger menu to create a folder to upload into or upload the file.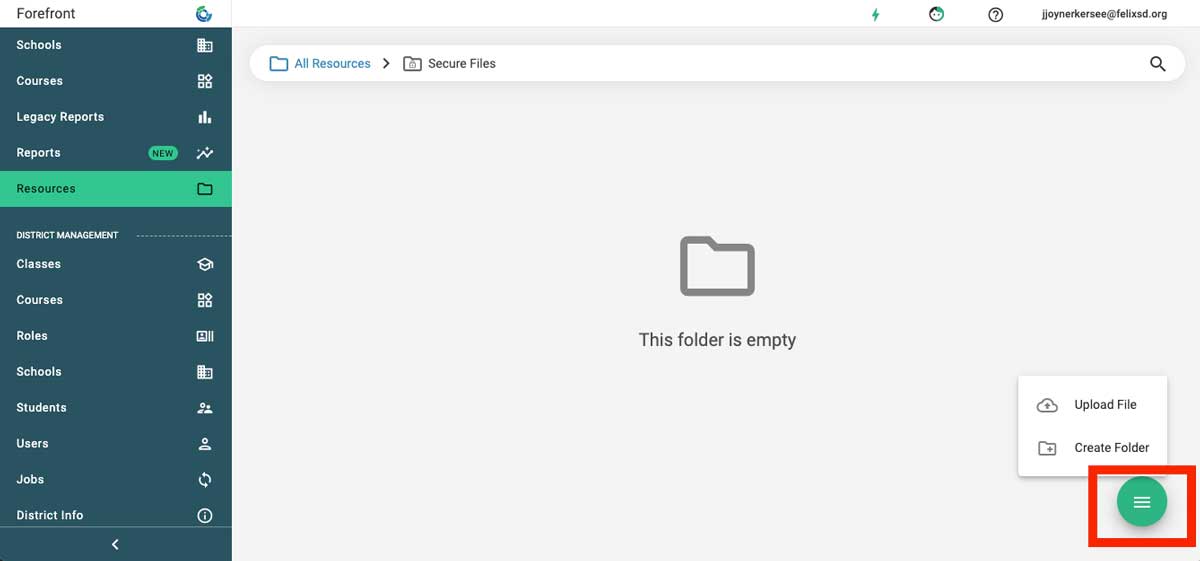 Download a File from the Secure Folder
Click the file in the folder. Depending on your browser, this will either download the file or open the file in a new tab where you can download the file from.
Need more support?
Submit a support request or email our team at support@forefront.education.