Implementation Best Practices
Learn best practices for a successful implementation with a Forefront client and the Forefront team in this 40-minute webinar presented on June 14, 2022, at 3 pm EST.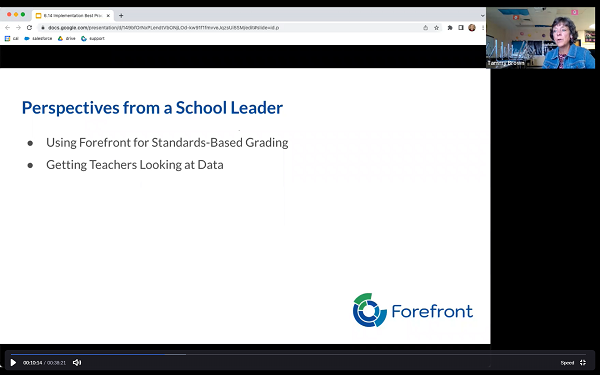 The Implementation Best Practices webinar will help leaders set the vision for an implementation and establish systems to provide meaningful data that leads to action. Learn how to help teachers get quickly started collecting and interpreting data and hear from the perspective of a current Forefront client in this 40-minute webinar.
When
This webinar was presented on June 14, 2022, at 3 pm EST.
Who
This webinar is intended for new Forefront clients implementing in the fall of 2022, potential clients considering an adoption, and current clients that wish to improve their implementation.
Price
This webinar is free for all viewers.
The 12-minute Getting Started for Teachers webinar introduces teachers new to Forefront's tools to…