Getting Started for Teachers
The 2023 Getting Started for Teachers webinar that took place on August 2, 2023, is available on demand.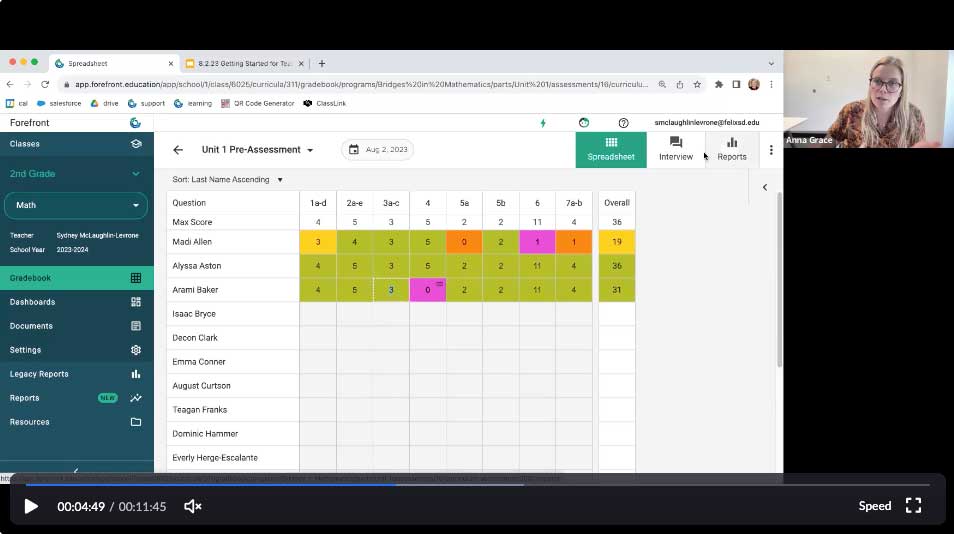 The 12-minute Getting Started for Teachers webinar introduces teachers new to Forefront's tools to the software and initial tasks. The session provides an overview of Forefront and covers first tasks such as logging in, accessing classes, entering data, and visualizing results for students.
Who
This webinar is intended for teachers. Instructional coaches and other instructional leadership at the building and district level may also find this webinar helpful to understand how teachers use Forefront to best support them in their work.
Price
This webinar is free for all Forefront clients.
The 20-minute Getting Started for Leaders webinar introduces building and district leadership new to…