Parent-Teacher Conferences
A 20-minute webinar to help teachers prepare for parent conferences was presented September 5, 2023, at 5 pm EST.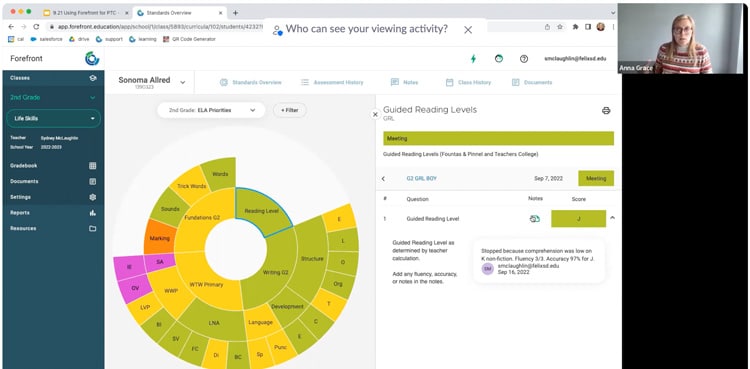 This 20-minute webinar gives teachers an understanding of the reports in Forefront that can help them prepare for parent-teacher conferences and communicate student learning information with parents.
When
The webinar will be presented on September 5, 2023, at 5 pm EST, and then made available on-demand following the live presentation.
Who
This webinar is intended for teachers.
Price
This webinar is free for all Forefront clients.
The 12-minute Getting Started for Teachers webinar introduces teachers new to Forefront's tools to…