Software Updates for July 2020
Over the past year a lot has been happening at Forefront Education behind the scenes, and soon it will be on your screens! The newest version of Forefront (v5) will be in place on July 1, 2020. Below are some highlights of this updated version:
New Reporting Suite
The reporting suite will be more intuitive while also being more powerful. Navigation will be vastly improved to make it simpler and easier-to-use, including the ability to save and share reports. Reports will have better readability, question details built-in, and more standards-based visualizations.
Units and Modules
In the updated version of Forefront, you will be able to view assessments organized by units or modules. This will improve navigation and help users understand the work of each unit more clearly.
Better System for Notes
Notes tied to students and assessments will be easier to create and easier to access.
Improved District Management Tools
Only for those that support configuration and account maintenance, these tools improve the experience of setup and maintenance in Forefront.
Enhanced Data Security
Our data security updates are behind-the-scenes but will lead to a more secure experience for all users.
More to Come!
The newest version of Forefront can support K-12 courses across all subjects! With this new foundation, there is lots of room to build on our assessment data solution that helps teachers and leaders analyze student learning information from assessments closest to the teacher-student relationship.
Thank you for allowing Forefront to support your work. We look forward to hearing your reactions to this updated version of Forefront, and please continue to share your feedback as we work to refine and improve the services that we provide.
About the author, David Woodward:
I came to math education in a rather round-about way. My undergrad studies were in German and music, and my master's degree is in bilingual education and ESL. I work as both a math instructional coach and founder and president of Forefront Education. Learn more about the company I founded and my background here.
About us and this blog
Our team and tools help schools implement standards-based grading, streamline assessment systems, and use meaningful data to drive decision-making.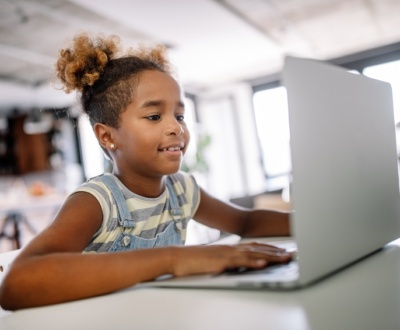 Long before the pandemic, digital programs were becoming ubiquitous. With COVID, the frequency and adoption of…