Manual Roster Uploads
Manual Roster Uploads
A user with a District Manager rights may upload data files into Forefront as outlined in the article Roster File Contents. Once the data file has been prepared, the file may be uploaded on the Jobs page as outlined below. Should you wish to setup a sync with your SIS through an SFTP data transfer, please instead consult the article Rostering Sync Setup.
Navigate to the Jobs page by selecting Jobs from the left-hand navigation pane.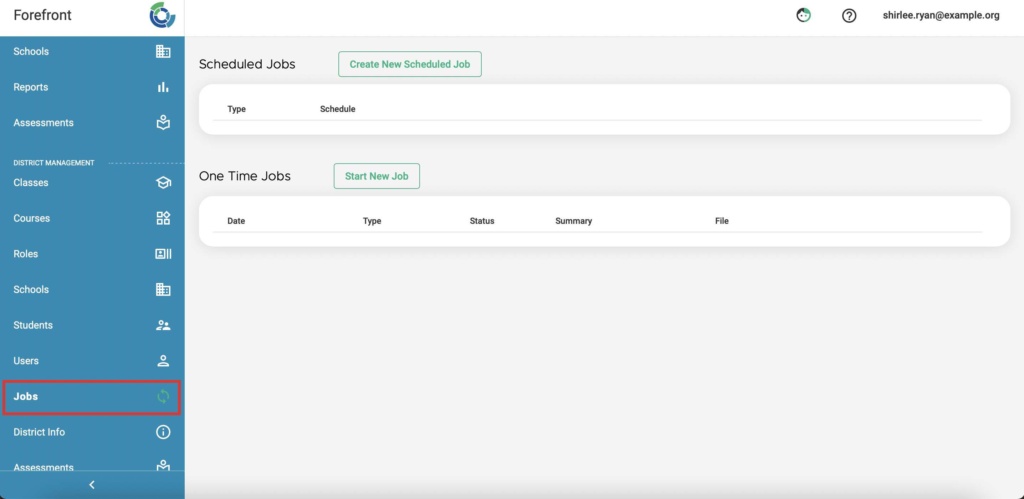 Select the "Start New Job" button next to Jobs. This will open a file selection window to allow you to search for the data file that you would like to upload.
Use the default commit settings (also indicated below) and then select the Start Job button.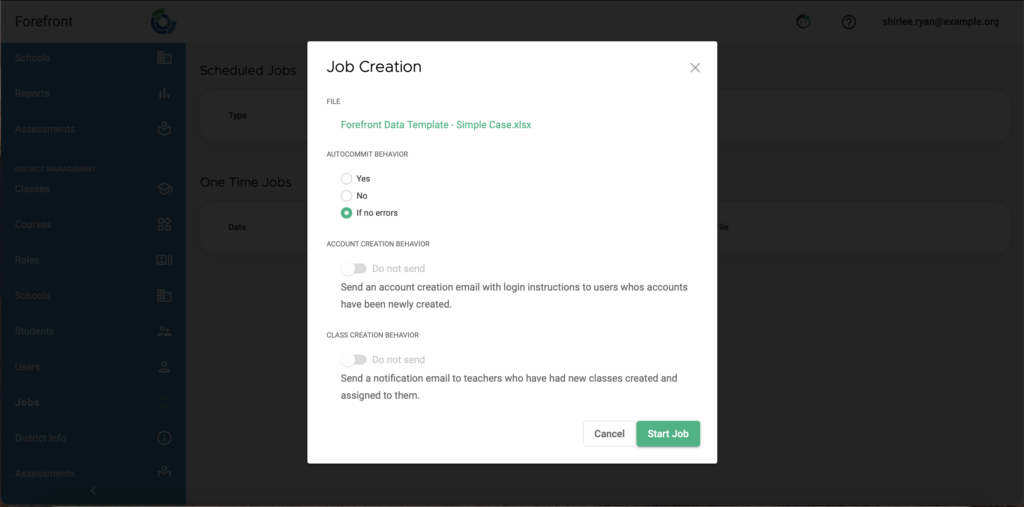 Once you have uploaded the file, you will be able to view the status of your upload on the Jobs page as indicated in the sample screenshot below by a red rectangle.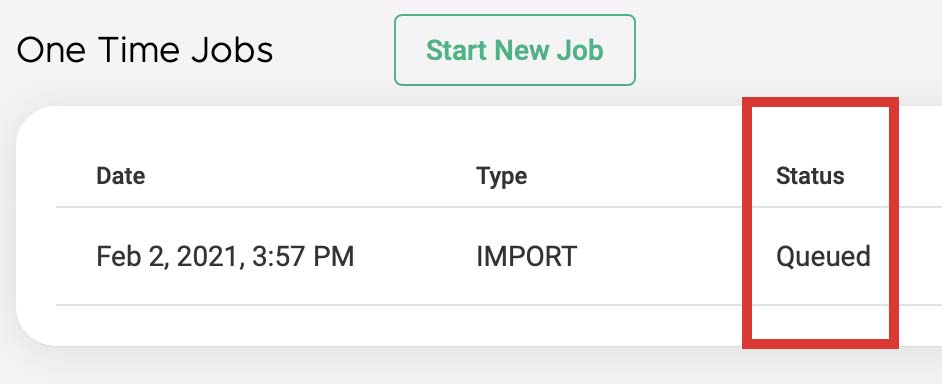 When the file has the status of "Committed" you may navigate your account to verify the integrity of your upload. Should you need support with file upload errors, please contact our team at support@forefront.education.
Need more support?
Submit a support request or email our team at support@forefront.education.