This article explains how users with historic data (any data from previous year(s)) can access and use that data for more powerful data discussions and planning.
Viewing Past Student Data in the Overview and Wheel
When students have data from previous years, it can be viewed in the Overview Page and Student Proficiency. It can be a great help to teachers in the new school year to "pop back" to their students' previous data.
For example, a second-grade teacher whose students had data entered in Forefront the past two years, could drop back on the overview page to see their first grade and kindergarten data.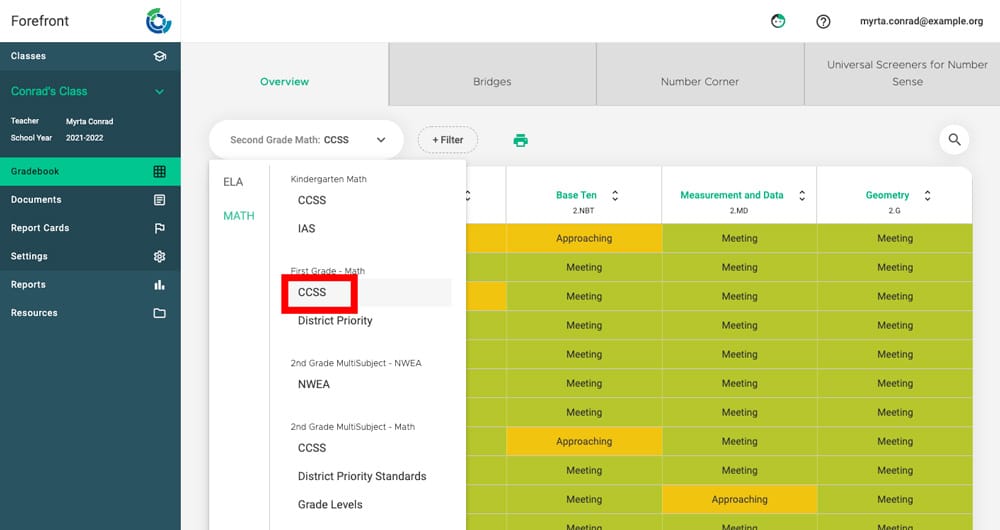 A teacher can also see the students' previous data in the wheels.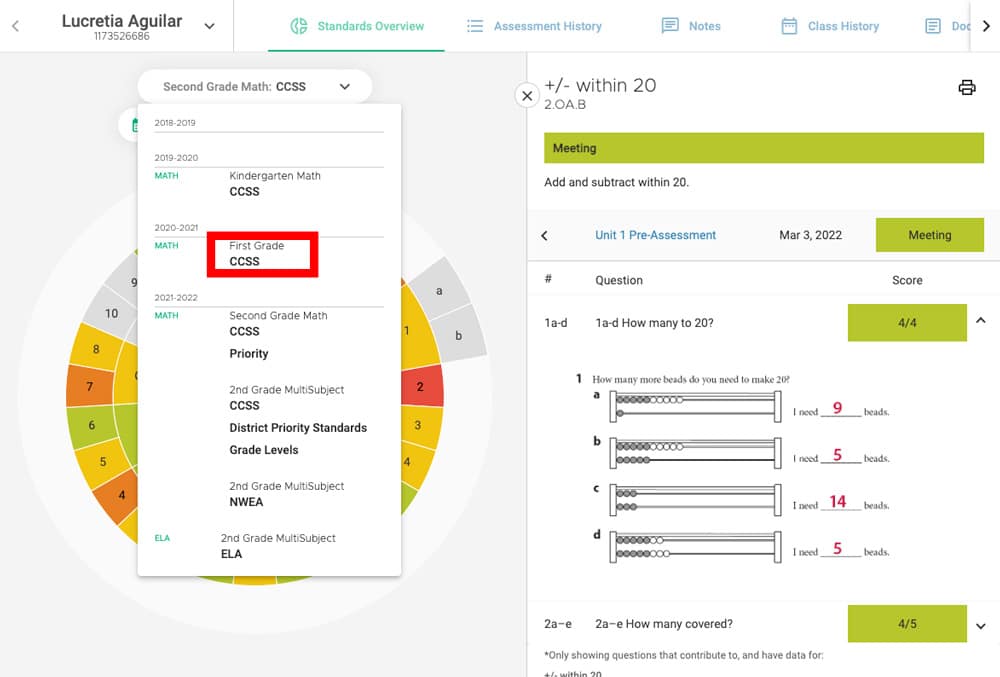 Year-by-Year Comparison in the Single Assessment Report
Another way to leverage previous data is when looking at the single assessment report. If it exists, previous results can be toggled on using a button in the bottom right.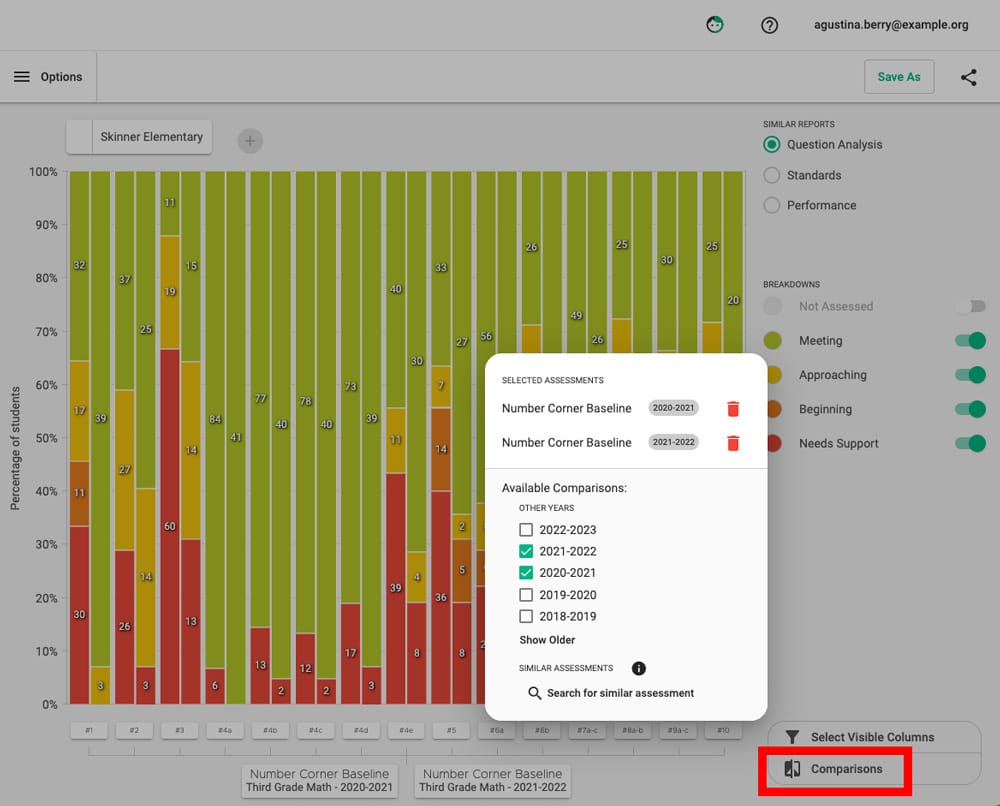 Using Flexible Reports for Deeper Data Analysis
With the Flexible Standards Report and the Flexible Assessment Report, each column can be an independent course and school year. This means and end-of-year assessments from last year can be compared to screeners in the current year, while looking at the same students, for example.
Need more support?
Submit a support request or email our team at support@forefront.education.