Improving student outcomes by placing classroom assessments at the forefront of instruction.
At Forefront Education, we talk a lot about meaningful assessments and their value for school improvement. We recently conducted an impact analysis using statewide standardized assessments to compare the performance of Forefront schools and districts to their peers.
We discovered that district-wide implementations of our software were coupled with improved state test scores as much as three times the rate of improvement across other schools in their states.
In Colorado, the average percentage change in students meeting or exceeding proficiency on CMAS in the year following a Forefront adoption was 9.35%. This is three times greater than the 3.17% change in performance across all schools state-wide and over 3.5 times greater than the 2.64% change in performance across peer school districts. We defined "peer" districts as districts of a similar size in the same state.
In Oregon, following a district-wide implementation, the Forefront district had the only improvement in proficiency on the OAKS assessments. Performance improved 0.3% at the school, while statewide performance decreased by -1.1% and -1.9% among peer schools.
In Indiana, where the statewide average number of students proficient or advanced dropped by -0.87%, the Forefront district performance grew by 0.67% on ISTEP+ assessments in the year following adoption, outpacing districts in their state.
State standardized tests are not always great sources of insight as to how to improve classroom instruction. However, they can be highly valuable for understanding overall school performance over time and for identifying trends. This brief but exciting study and graphs highlight our findings and illustrate the value of putting meaningful assessments at the forefront: improve instruction, improve student outcomes. Take a look at our findings below!
Note that the year of the Forefront implementation is indicated with our logo on the graphs below.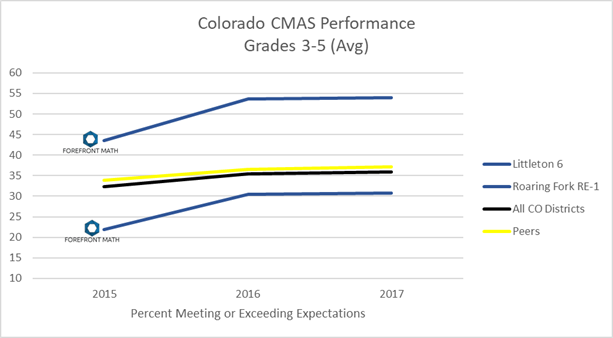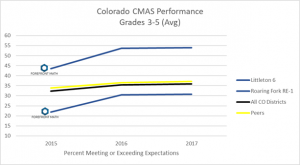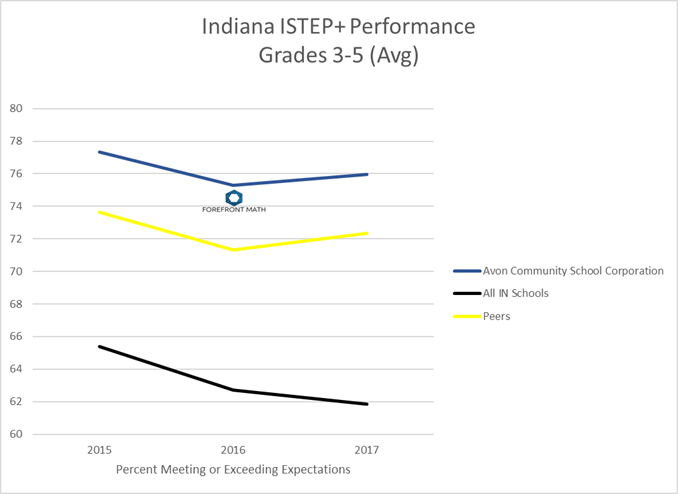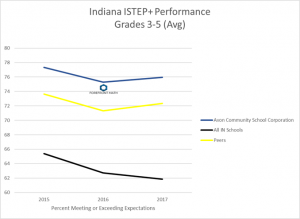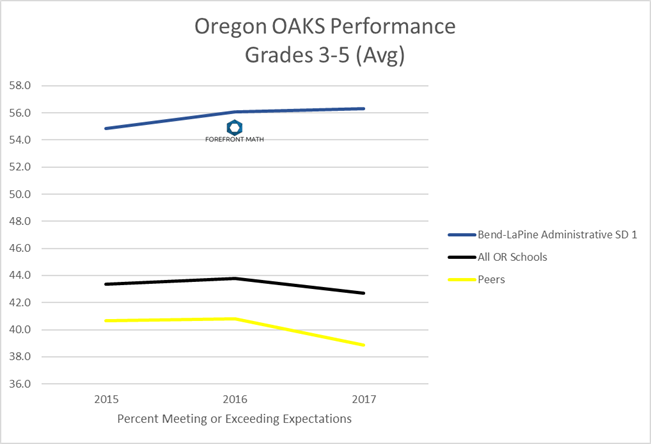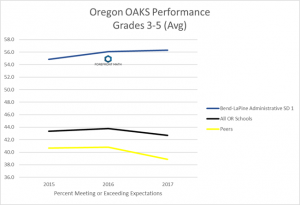 About us and this blog
Our team and tools help schools implement standards-based grading, streamline assessment systems, and use meaningful data to drive decision-making.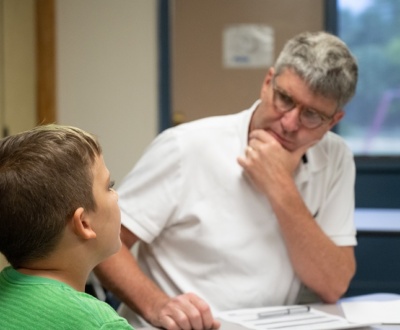 3 Minutes of Learning If you have about 3 and a half minutes, check out this…