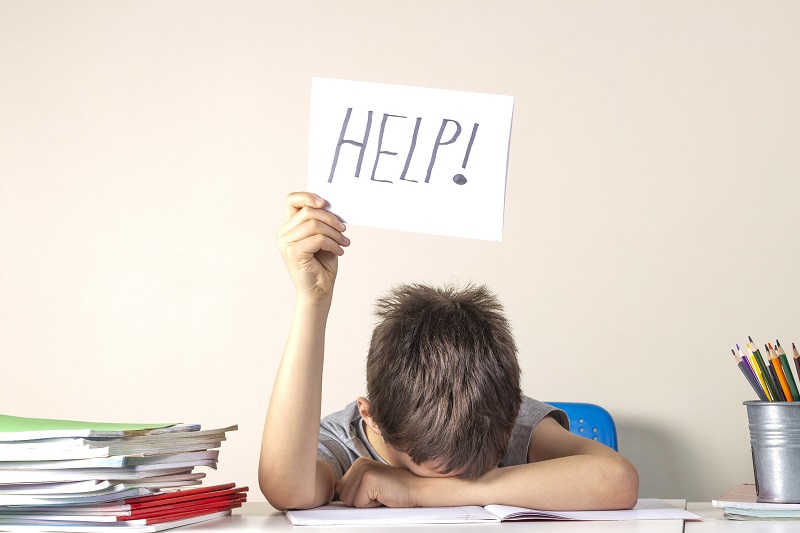 Getting back to "normal" may not happen next fall. Or 2022. Nonetheless, the best chance to make up for the losses of the 20-21 school year is to prepare now for the fall. Now is the time to prepare for the recovery.
Multiple studies have shown that students have suffered greater learning losses in math than reading, although results vary by assessment tool. What will this recovery look like for K-5 math? To regain lost ground and prepare students for grade level content, we outline a blueprint to prepare for math recovery next fall.
Plan, Focus, and Prepare Resources
Focus will be essential next fall. Teachers will also need to know when to be flexible and when to be firm. When it comes to K-5 mathematics, teachers will make decisions quickly. They will have to react to even more diverse needs of students than they have seen in the past.
Teachers will need flexibility to respond to the needs of their students. Nonetheless, guidance and resources from leaders is important. Leaders should provide documents to help teachers understand the topics they should slow down and teach for mastery and those that should just be introduced. It is difficult to say that any topics of K-5 mathematics should be skipped, but there might be some difficult decisions to make next year.
Teach for Understanding
One of the things that I love about teaching math is how understanding so very often comes with a smile. The ah-ha moment, when things click and lightbulbs go on, is delightful. When math is taught for understanding it is joyful. The opposite, which mathematics seems to have a particular potential for, is frustration, anger, disengagement, and avoidance.  
For the fall of 2021, we will need joy. Students will need opportunities to reason through problems, think out loud, draw to help them solve problems, and take their time. Teaching students to memorize the steps of algorithms they do not understand does not help them in the short or long run. One problem well understood is worth a hundred misunderstood (even if some answers are right.) 
Use Visual Models
Directly connected with the idea of teaching for understanding is the use of visual models. It is no coincidence that to say "I see," means, "I understand." Nowhere is this more true than in the world of mathematics. In math, spatial reasoning is often interwoven with the concepts being taught.
There are so many great tools out there and in your classrooms to help with this, but here are a few links to some great (and free) resources: PhET, Math Learning Center Apps, and Visual Patterns.
Create Positive Engagement
Helping students to make sense of mathematics is central to what we must do as teachers. This means number sense, but it also means communication: talking, playing, drawing, building, and story telling. One great way to positively engage students in mathematics is to play games with students.
Card, dice and spinner games are not only fun, but great ways for students to get to know one another, talk meaningfully about mathematics, and practice important skills. There are many great games out there. The Math Learning Center put out a wonderful set of ideas during the pandemic that include some very fun games. And if you can find a copy of Everyday Mathematics Teacher's Guide to Games, you will be set for hours and hours of fun games for all levels.
One other favorite set of ideas is puzzle-like activities of Steve Wyborney. From the whimsical Splat activities to thoughtful Esti-Mysteries, these set the stage for thinking, talking, and enjoying mathematics. Integrating activities from Steve's website are a great way to get the year started.
Lastly, use extended tasks. If you are not familiar with 3-Act tasks, Graham Fletcher's website is the place to start learning. These tasks are a great way to start a year in mathematics, with lots of collaboration, sense making, and appropriate challenge. Have your clipboard handy to take notes. Observe what your students do well and where there is unfinished learning.
Encourage Growth Mindsets
Supporting and encouraging the development of growth mindsets will be especially important for the recovery. Students need to believe in their own capability to learn. They also need to believe that the more they learn, the smarter they get. Need ideas? Consider using some ideas from Jo Boaler's very popular and interesting Week of Inspirational Math. 
Build Low Floors and High Ceilings
The recovery will come differently for different students. Some students will need ample additional supports and tasks that are very accessible. These students will benefit most with quick and early successes. As normalcy returns and the excitement of learning sets in, students will also be ready to grow quickly. Nrich.maths.org is a wonderful source of good ideas for creating low threshold, high ceiling tasks and classrooms.  
Do Not Start with a Test
Formative assessment will be critical. But during the first weeks of the 2021-22 school year, do not sit students down for endless pages of math assessments or place them in front of screens for online testing.  
Observe Closely and Assess Formatively
Assessment does not need to happen on a computer or even with pencil and paper. Observe your students to understand them as learners and mathematicians. These observations will be more important than any computer-based assessment you might be considering. Take notes, carry a clipboard, ask questions, sit with kids to play games, and allow students to present their work to the class. Then use that information to help you in your planning and collaborative work.  
Screen for Number Sense
Sometime early in the fall, screening your students is a good idea. It will help you to understand all of your students systematically and bring attention to skills and concepts that you might otherwise overlook. A systematic screening of the students in a school also can provide a helpful framework for coordinating efforts and setting meaningful, timely goals for targeted instruction. It helps to inform small group work, planning for pre-teaching, and targeted instruction efforts.
The Universal Screeners for Number Sense target skills and concepts that make sense making possible. The Screeners focus on key number sense indicators like verbal counting, one to one correspondence, mental math, operational sense, and number line knowledge. These underlying skills and concepts act as the mental glue for other ideas. For games and engaging tasks like the ones I discuss above, number sense skills and concepts make them playable and more enjoyable. Number sense lays the groundwork for engagement, communicating, and enjoying mathematics. 
Final Thoughts
To support a year of strong recovery and accelerated learning for all students, teachers need to begin the year by supporting positive mindsets and perceptions of mathematics. At the same time, they will need to ensure that students are given opportunities to develop and demonstrate that they have the fundamental skills and concepts that will set them up for success. 2020-21 was a year that no one in education wishes to repeat. By applying these principles and accessing the free resources shared above, 2021-22 can be a year of recovery, growth, and resiliency.
Looking to screen for number sense?
Download your free copy of the open-source Universal Screeners for Number Sense here.
About the author: David Woodward, Founder and President of Forefront Education, has more than 25 years of experience in education as a classroom teacher and district leader in math education. He founded Forefront Education to help educators better understand student learning with classroom assessments and support standards-based grading that is automatic, accurate, and reliable.