USNS Performance Bands
USNS Performance Bands
These revisions make a deliberate attempt to emphasize the importance of the parts over the whole. In the detailed rubric for each of the items you will find suggestions for responses.  However, we know that some schools use overall performance also as an indicator of overall success.  Forefront aligns the overall performance for this purpose.  Here are the overall performance levels established in Forefront for each of the assessments:
Fall USNS Overall Performance Levels
Note: Overall proficiency levels are calculated by item-by-item proficiency levels rather than point values. Here are the recommended proficiency bands to be used: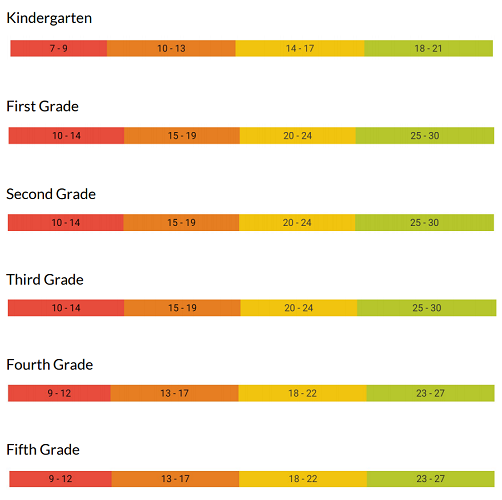 Sixth Grade


Midyear USNS Overall Performance Levels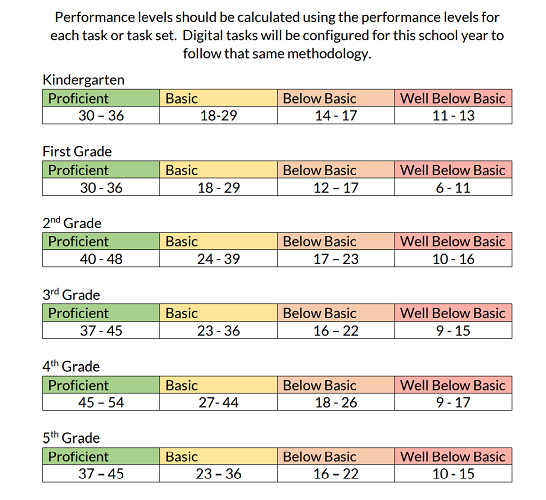 Sixth Grade

Spring USNS Overall Performance Levels

Need more support?
Submit a support request or email our team at support@forefront.education.