This article explains how to set up courses and curriculum. For more explanation of these terms, check out Understanding Curriculum and Courses.
How To Set Up Courses
Single-Subject Course
Prerequisites: Users must have a district management level role to configure courses.
Step 1: Navigate to the courses page. Click "Courses" in the left side navigation, then click "Create New Course."

Step 2: Name the course and select the applicable grade level(s).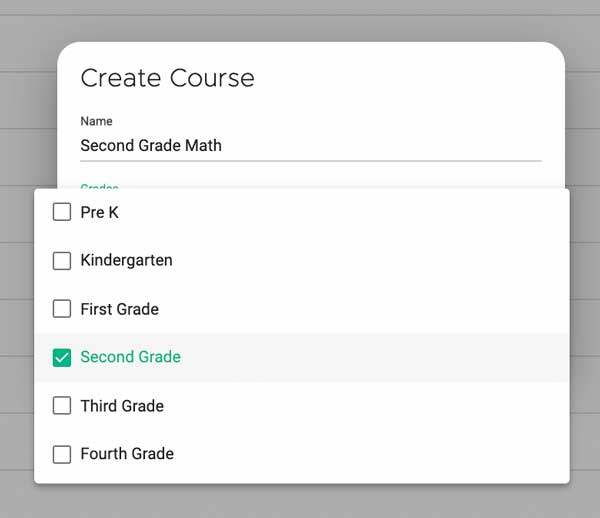 Step 3: In-app text explains next steps. Click "Create curriculum."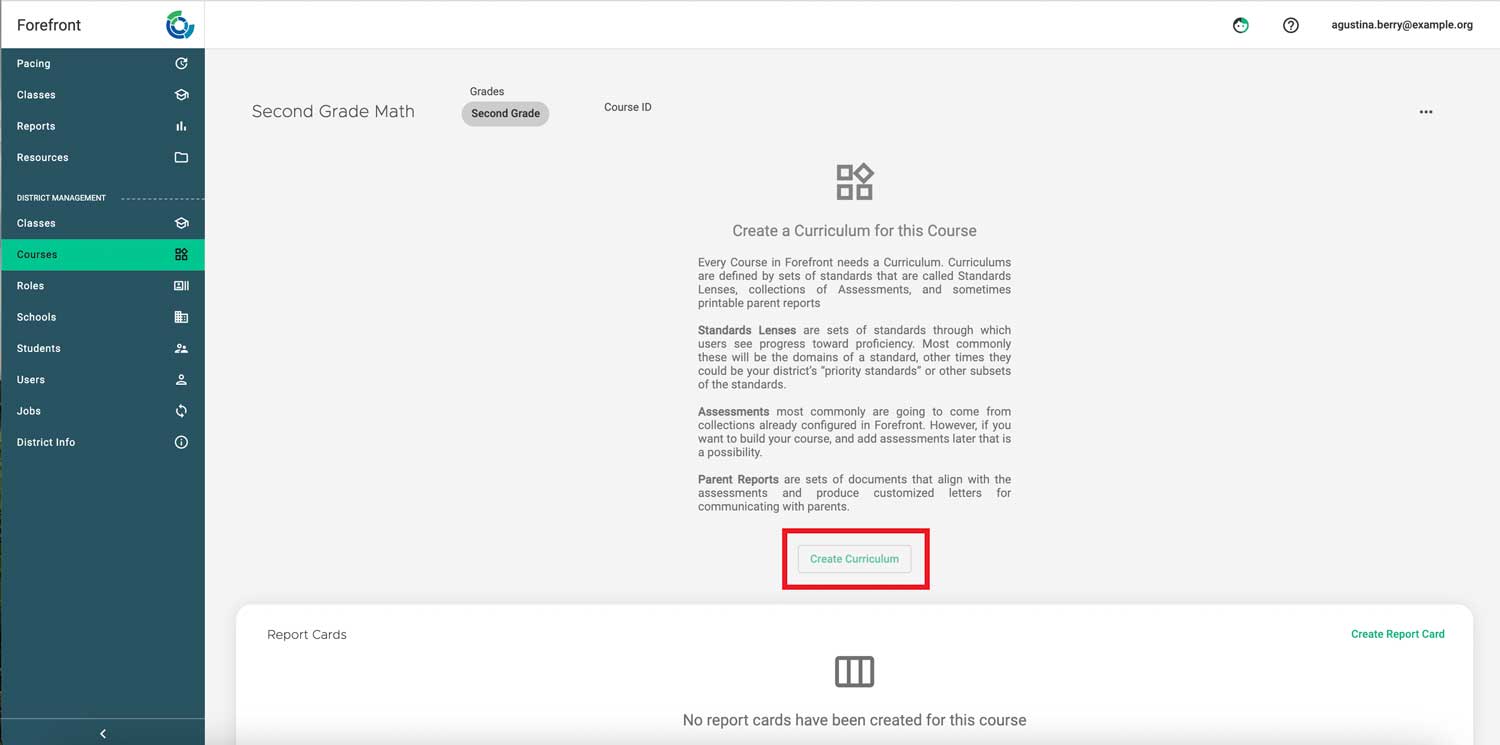 Step 4: Name the curriculum as prompted.
Step 5: Select or create the subject.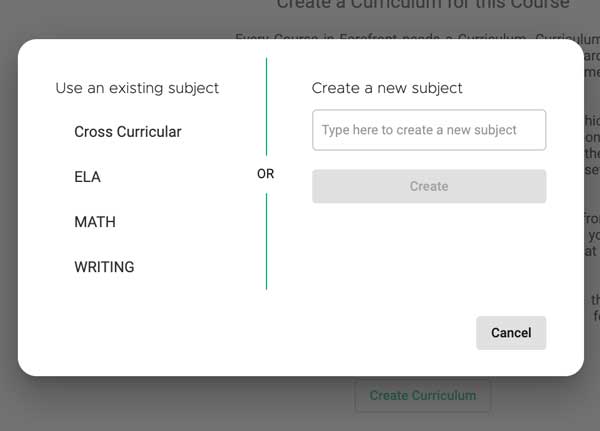 Step 6: Configure standards lenses.
Read about lenses and setup how-to here.
Step 7: Add assessments by clicking "Add assessments" and browsing for the appropriate assessments.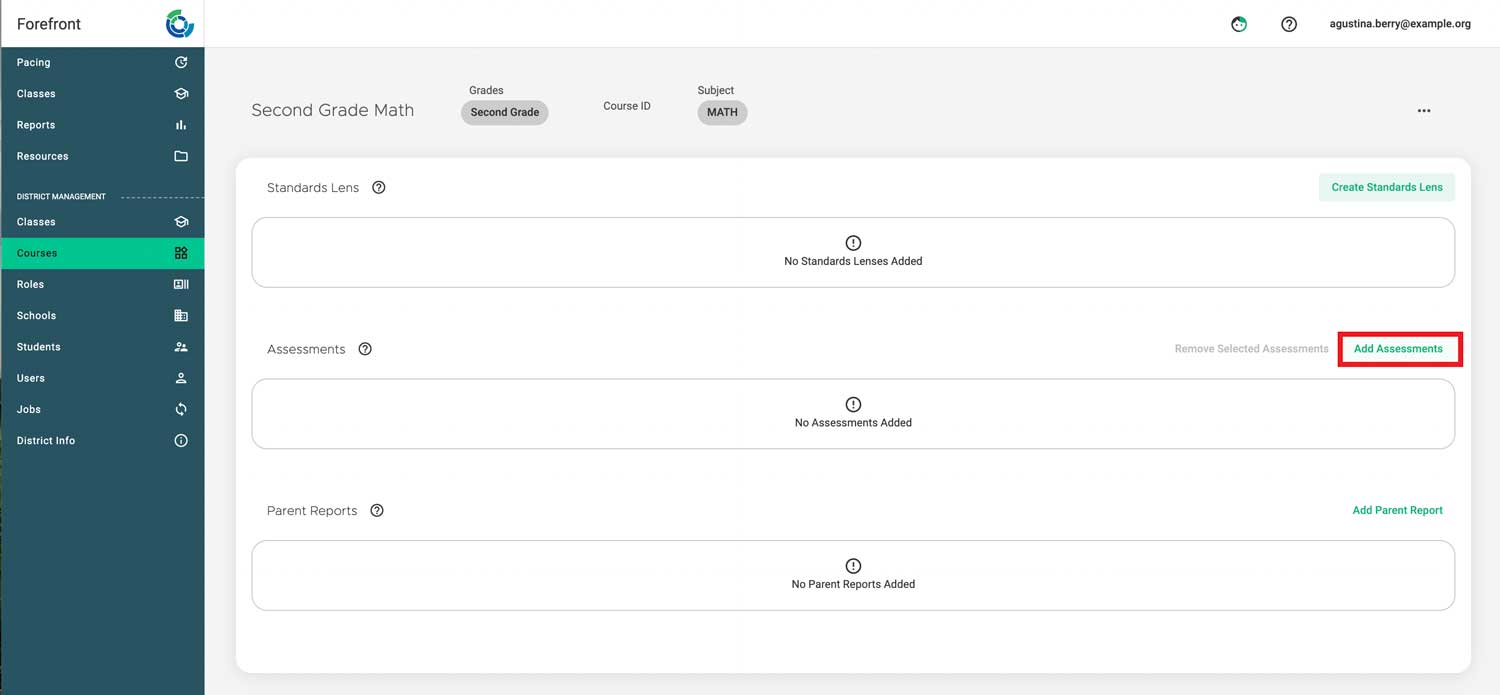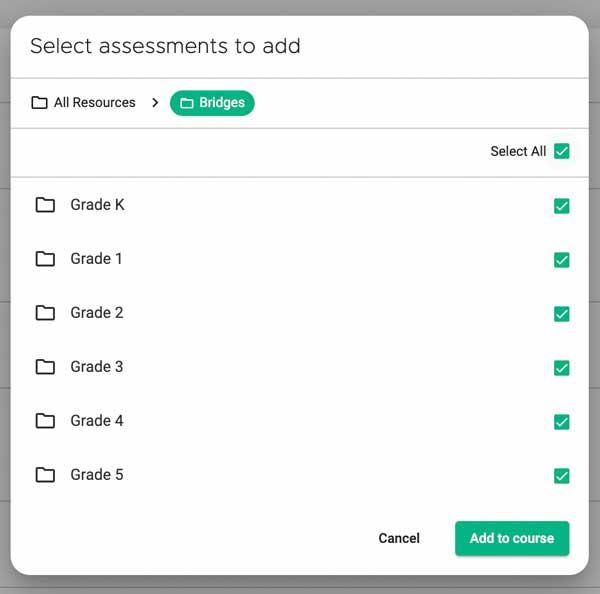 Step 8: Add parent reports (if applicable).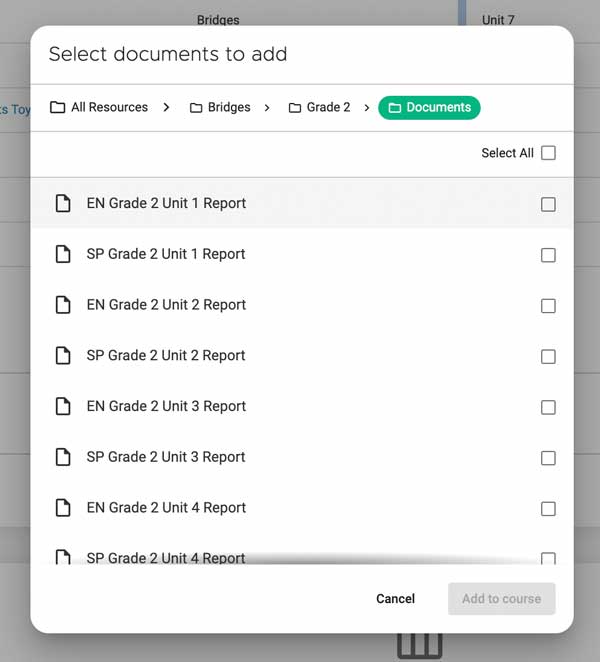 For more information on standards-based grading report card configuration, click here to register for a webinar.
Multi-Curriculum or Multi-Subject Course
To configure a multi-subject course, follow the above steps. Then:
Click the three dots in the upper right corner. Then add a new curriculum, or a new subject and new curriculum.

Follow the same steps again to create additional curricula.
Need more support?
Submit a support request or email our team at support@forefront.education.