This article explains how district managers can configure report cards for courses.
Access a Report Card Configuration webinar available on-demand here.
Step 1: Access the Report Card builder by clicking "Courses," then "Create Report Card" at the bottom of the courses page.

Step 2: Name the Report Card as prompted.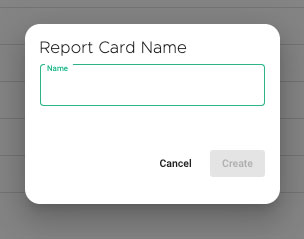 Step 3: Add the Grading Period(s) by clicking "Add Grading Period."

Click the button to select the end dates of each grading period.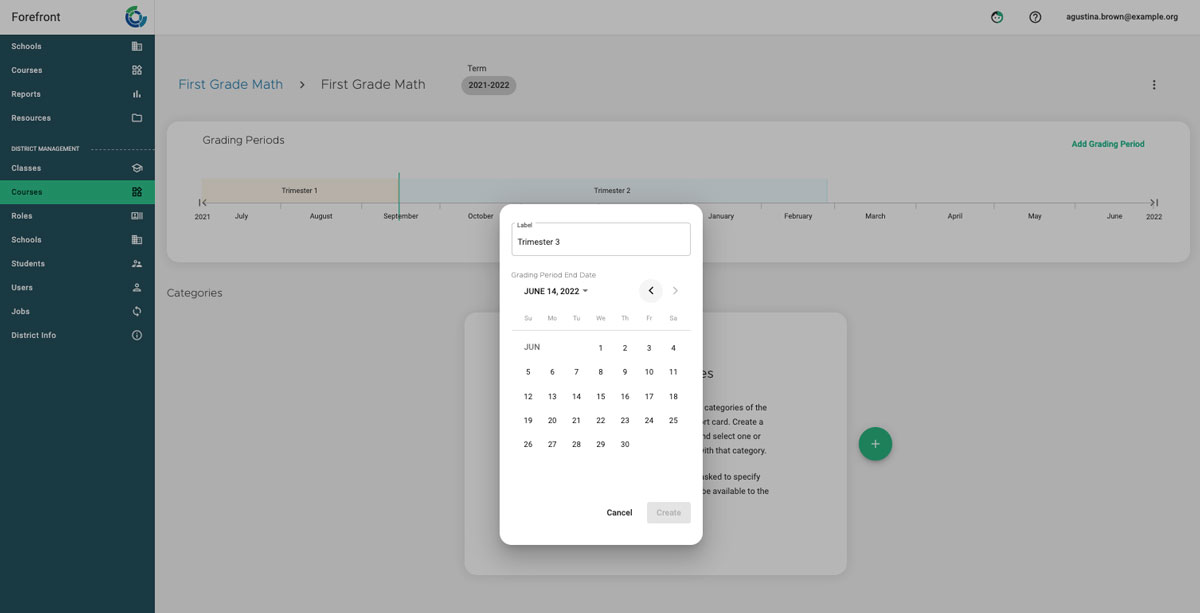 Step 4: Configure the Categories.
Each category, which will be a column on the report card, includes:
The name
An optional description
The standard(s) assessmed
The proficiencies available to teachers (toggling off a proficiency level prevents that level from being selected for students)
Click "Save" to save the category.
Click the green plus sign to the right to add more categories.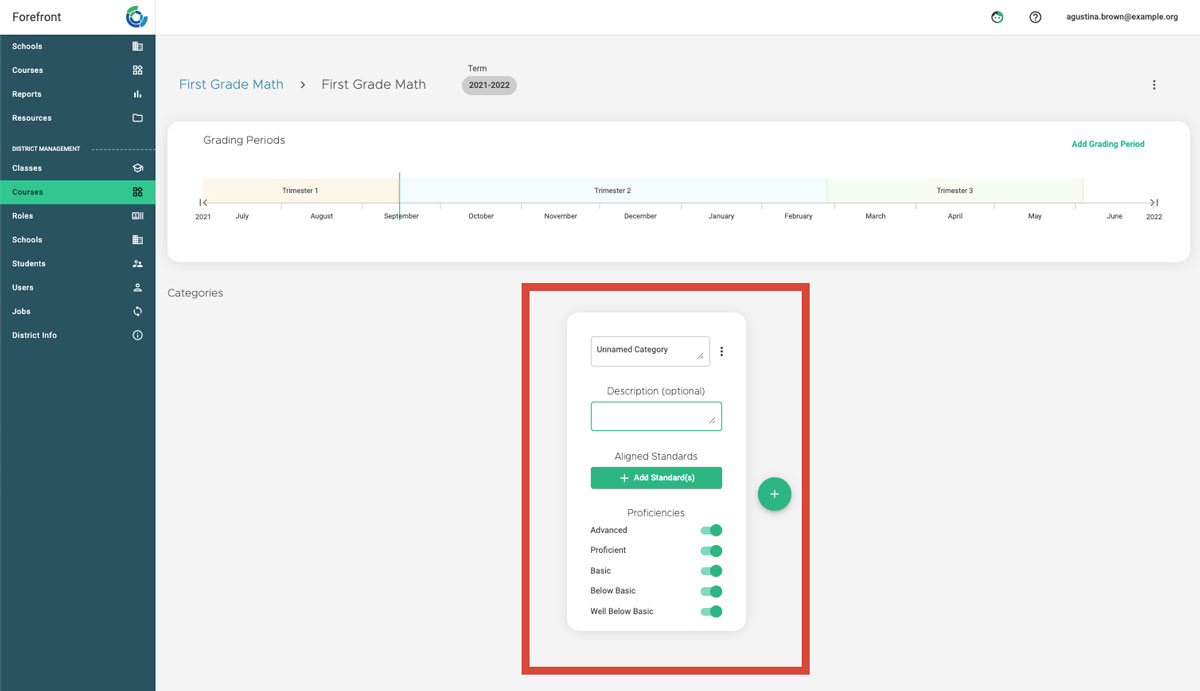 A configured Report Card: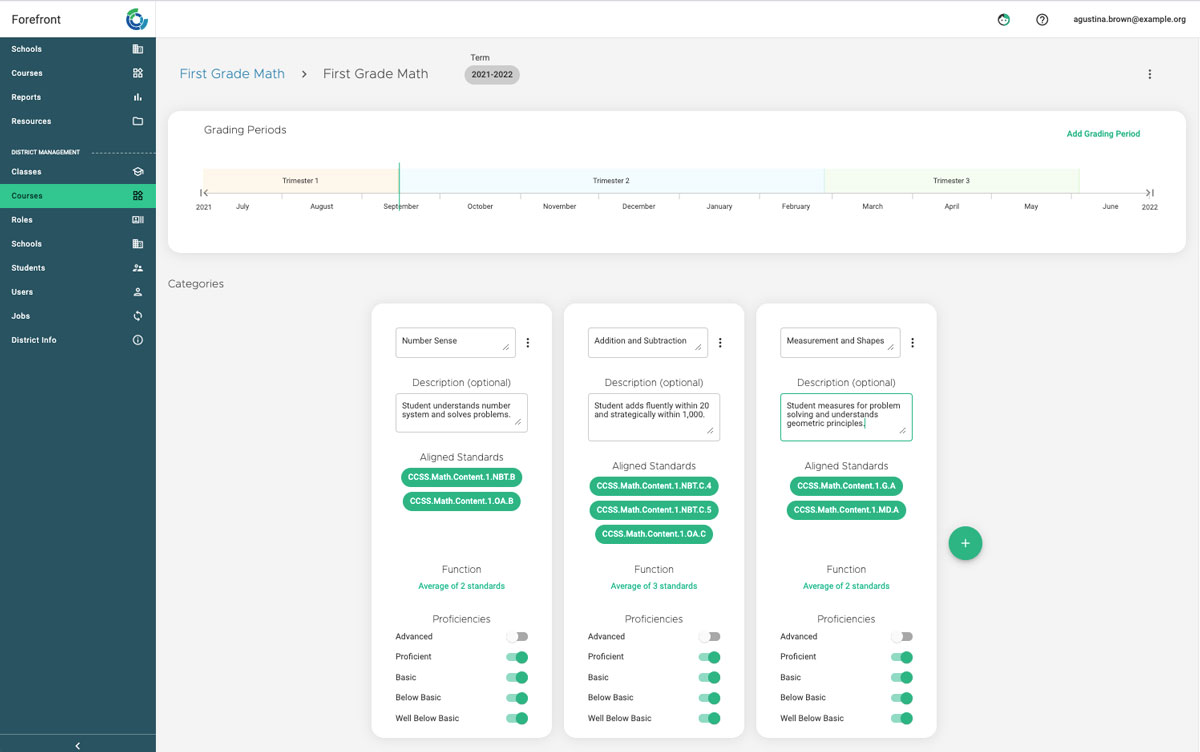 Next steps:
Using Report Cards as a Teacher
Viewing the Leader Report Card Dashboard
Need more support?
Submit a support request or email our team at support@forefront.education.