Work 1:1 with Forefront Education's customer success team to prepare for an upcoming data meeting with your teachers.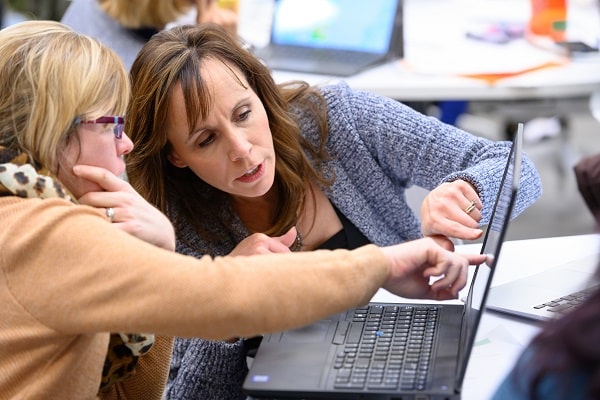 Prepare for an upcoming data meeting with teachers with the expertise of the Forefront Education team in this 2-hour virtual coaching session.
Share your areas of instructional focus and high-leverage standards. Then, work with the customer success team to learn how to identify, navigate, and utilize the reports that will be most helpful for your upcoming meeting. Lastly, learn how to save and organize these reports for easy access and sharing.
Learning Outcomes
Identify, navigate, and utilize the reports that are helpful for teacher data meetings.
Learn to save and share reports in your Forefront account.
Identify key insights into high-priority areas of student performance and growth.
Duration
2-hour web-based training with a 1-hour on-demand, follow-up consultation.
Who
This training is intended for up to 12 school and/or district leaders. 
Price
This training is $900 for virtual delivery.
Prerequisite
This session can only be delivered to schools or districts that have collected at least 2 units/modules in Forefront for at least one instructional program or core-curricular content. All participants have to fill out a questionnaire in advance of the session to help provide focus on the school district's goals and areas of focus.
The 12-minute Getting Started for Teachers webinar introduces teachers new to Forefront's tools to…