The Single Assessment Report shows the results of an assessment by item, by standard or facet, and by performance distribution.
Single Assessment Reports can be created in the Reporting Suite, or accessed by clicking "Reports" in the upper right hand corner when viewing the spreadsheet (below).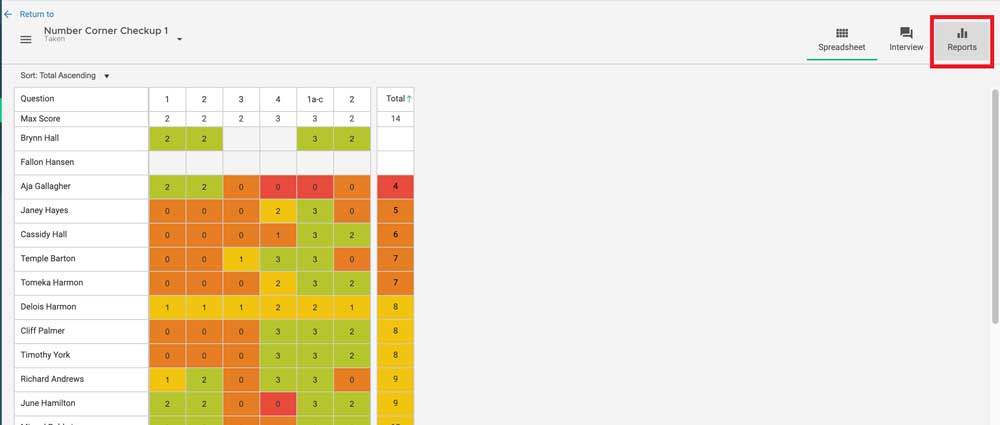 From the Reporting Suite, when creating the single assessment report, define the course (example: "First Grade," "2nd Grade"), school year, and the assessment.
The single assessment report views a single assessment three ways: question analysis, standards and performance.
Toggle between them by selecting an option on the right sidebar.
Question Analysis
This breaks the assessment into the questions and performance per question.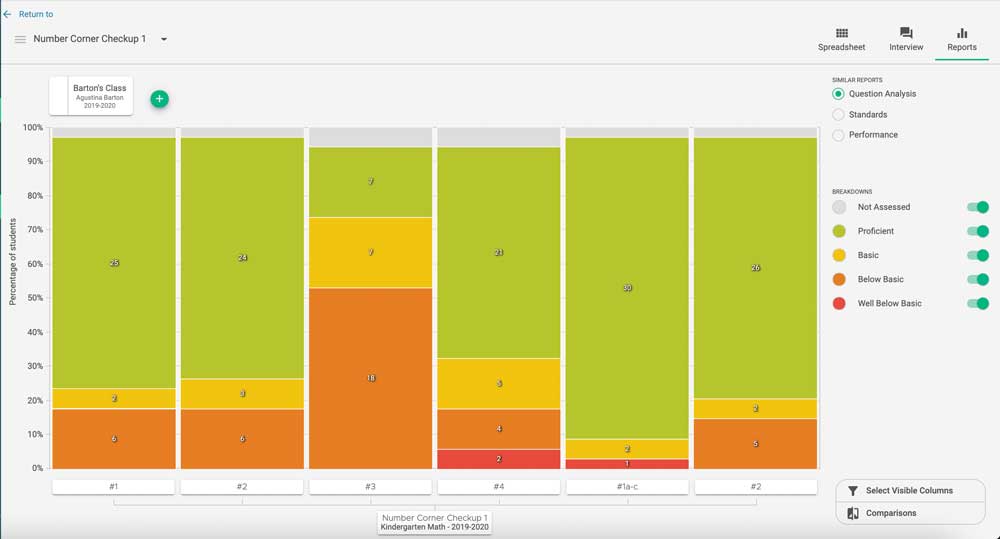 Standards
This shows student proficiency based on the standards assessed on the assessment.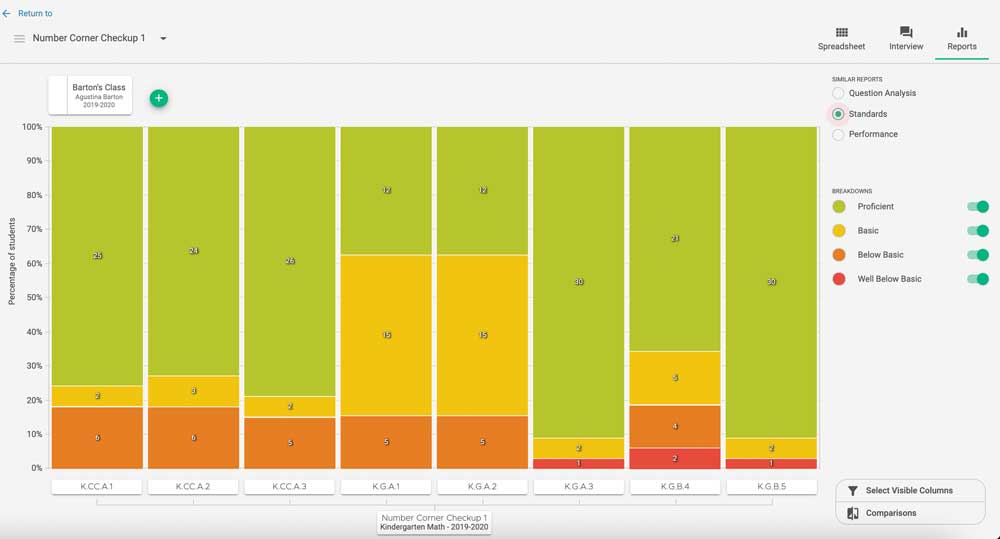 Performance
This breaks the class scores into overall performance bands.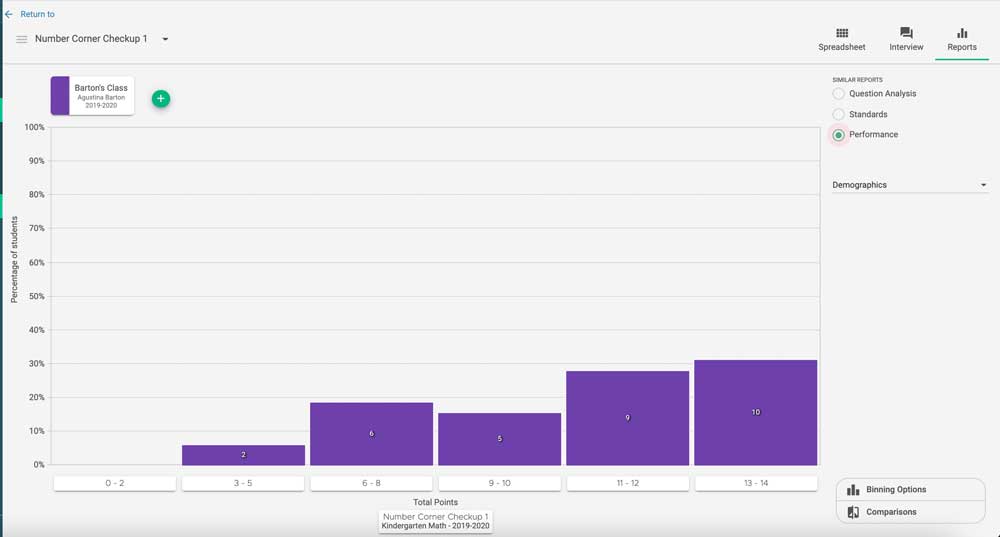 Helpful tips: 
Hover on the report to see student names and performance.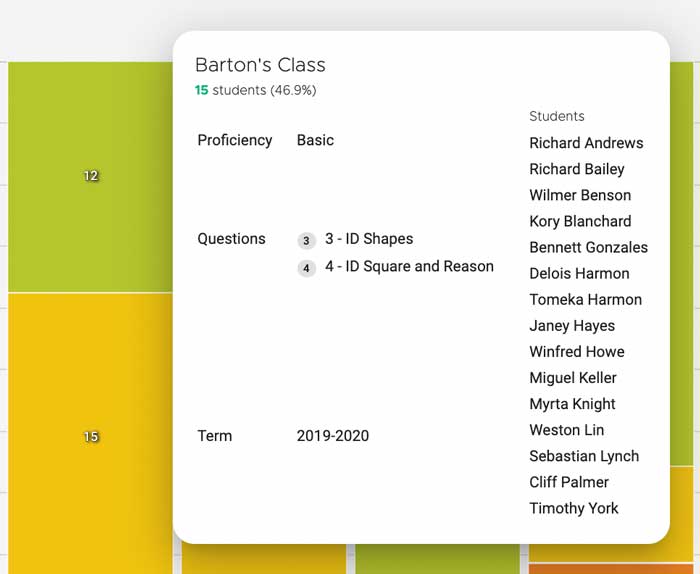 Click on the question or standard at the bottom of the report to see the question or the full language of the standard.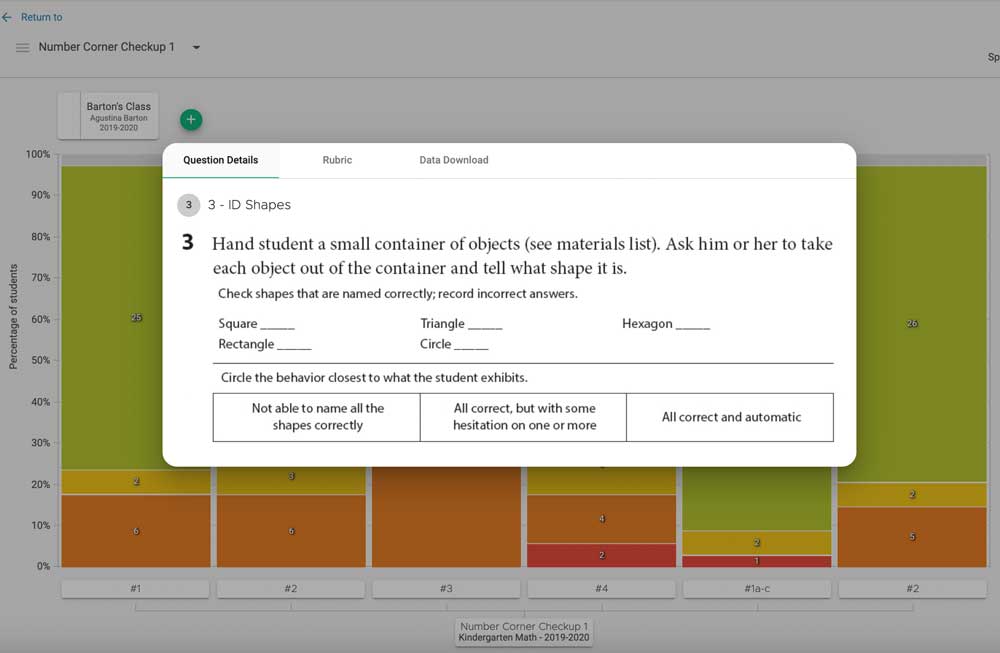 Add cohorts using the green plus-sign button to compare class performance to the school, district, or global cohort.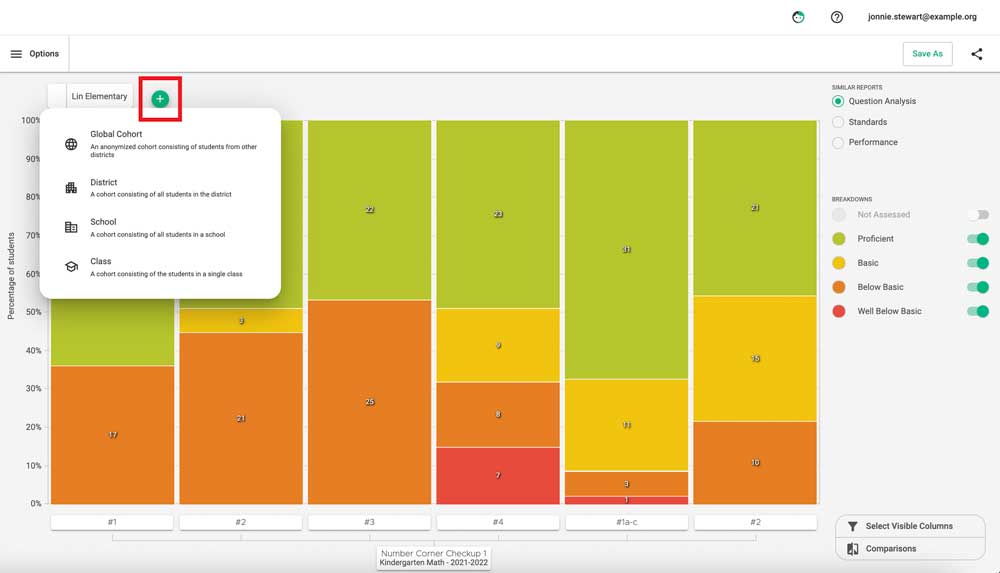 Adjust the questions on the report, if needed, by clicking "Select Visible Columns."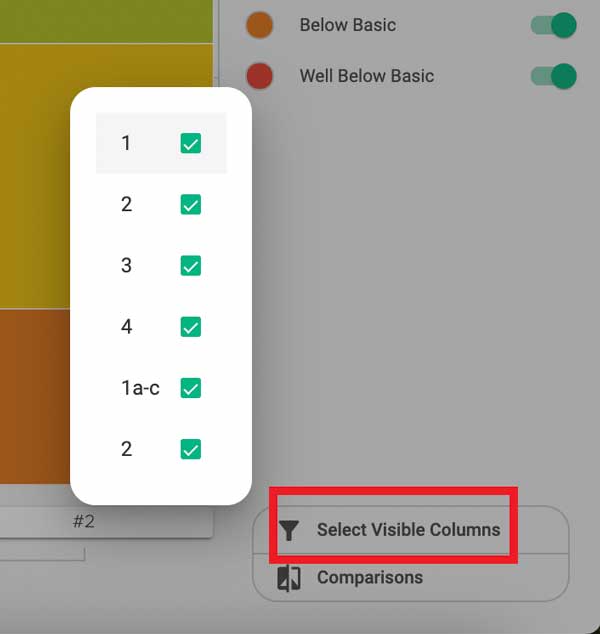 Add a comparison year by using the "Comparisons" option.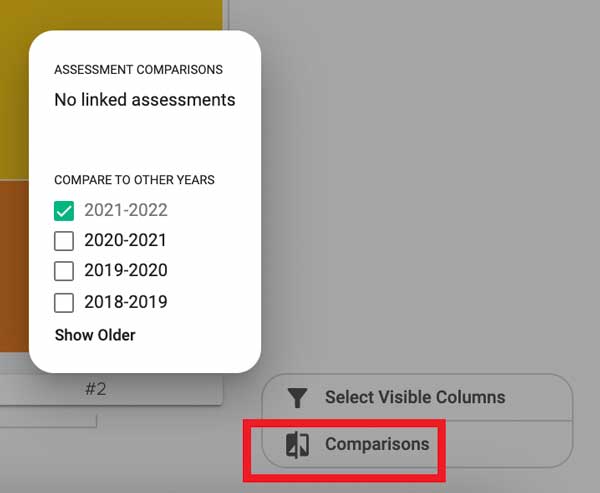 Reports can be saved or shared via link.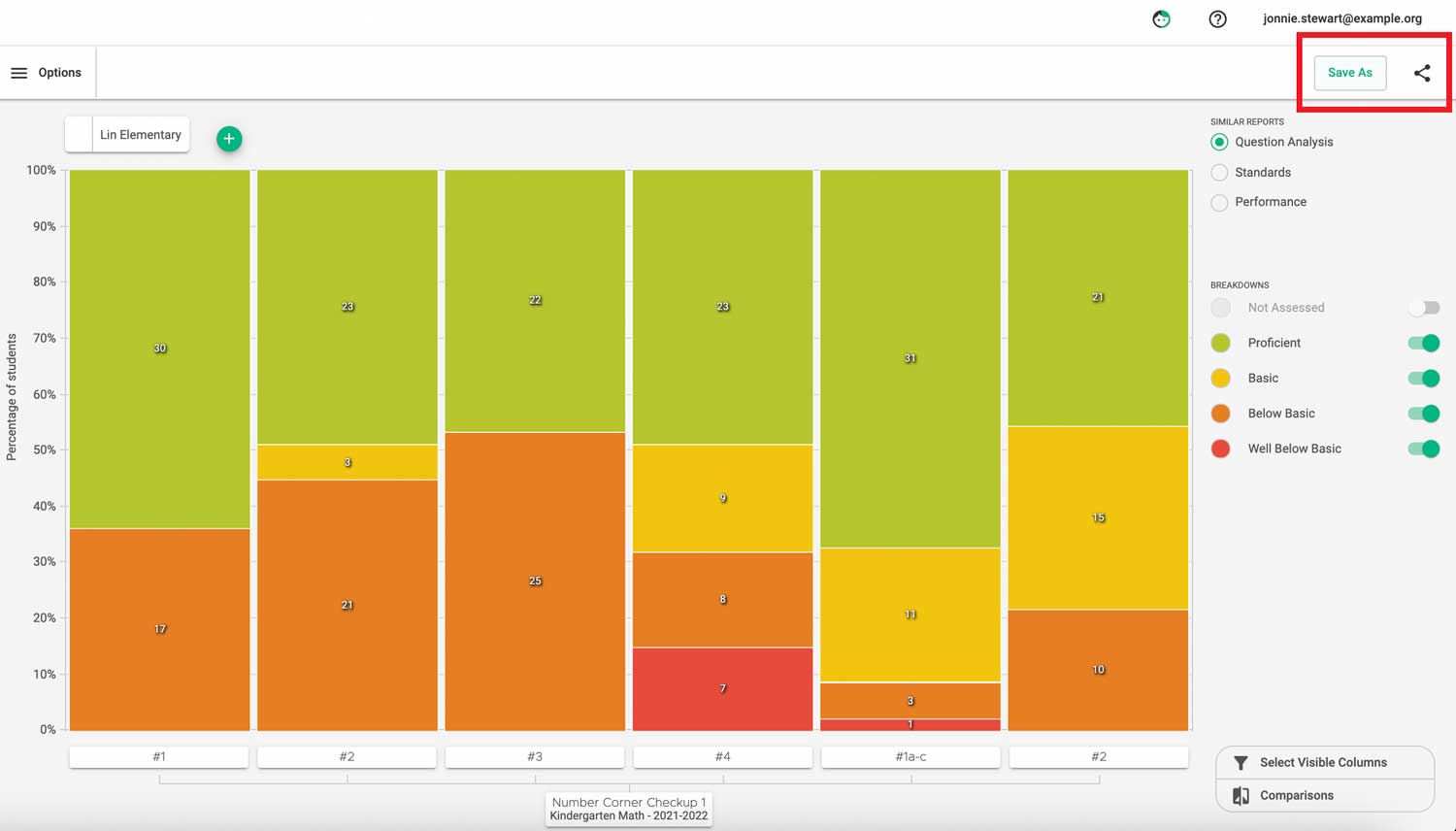 Access other choices from the "Options" menu.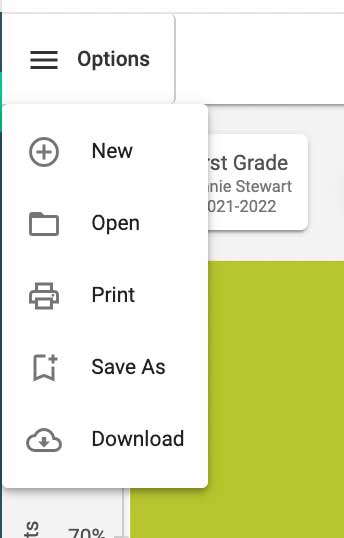 Need more support?
Submit a support request or email our team at support@forefront.education.