"Forefront has provided me with meaningful data that allows me to effectively collaborate with fellow teachers in my building."
"Forefront is a robust data tool that enables our teachers to dive deeper into which standards their students are struggling with."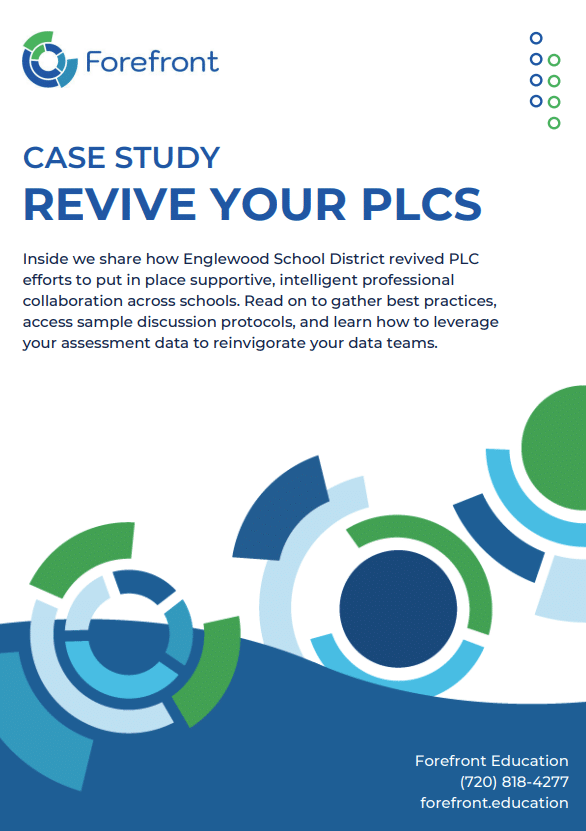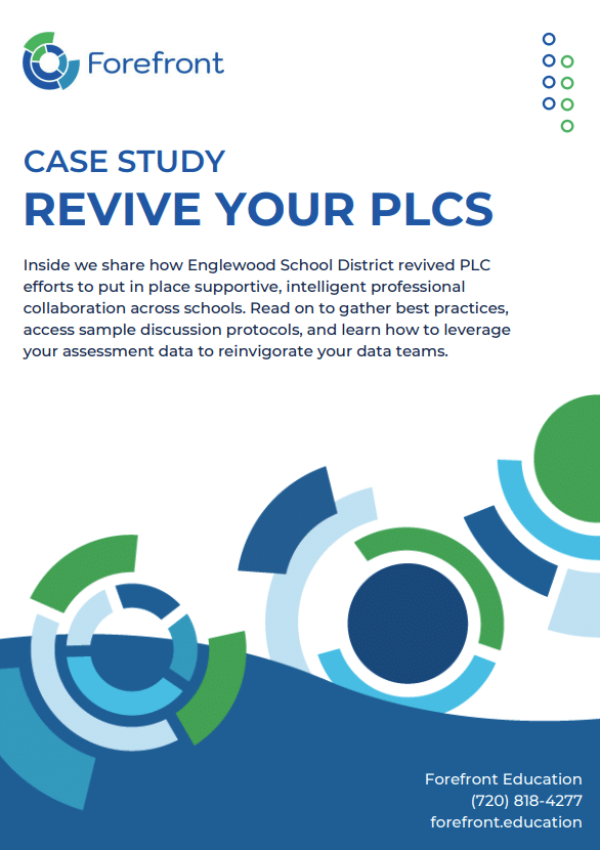 Download, Revive Your PLCs, today to learn how Englewood School District revived PLC efforts and put in place supportive, intelligent professional collaboration across schools. This document includes best practices, sample discussion protocols, and will help you learn how to leverage your assessment data to reinvigorate your data teams.