"Forefront has provided me with meaningful data that allows me to effectively collaborate with fellow teachers in my building."
"Forefront is a robust data tool that enables our teachers to dive deeper into which standards their students are struggling with."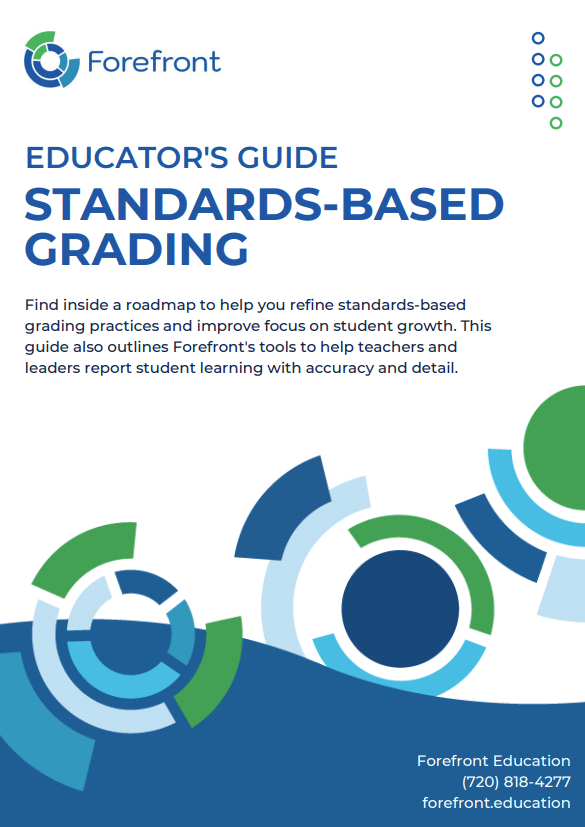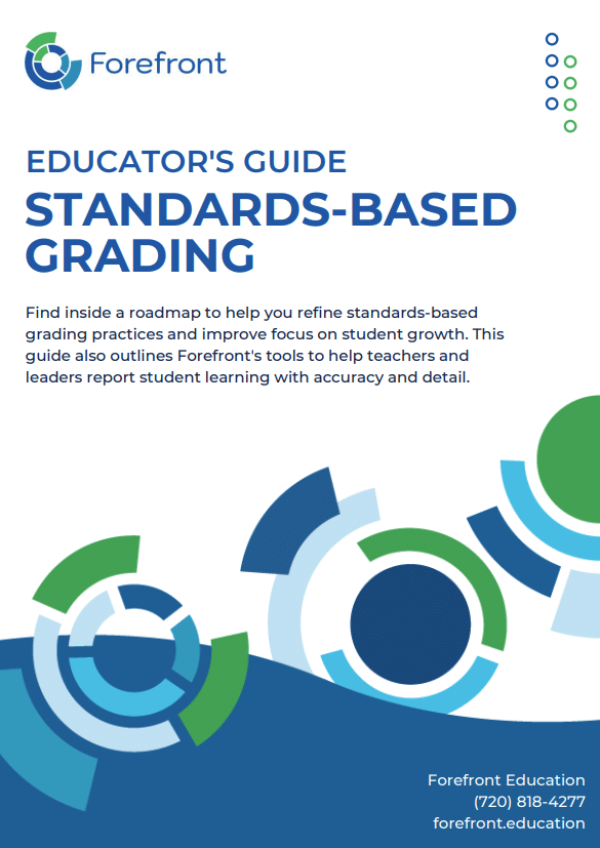 The Educator's Guide to Standards-Based Grading outlines a roadmap to refine and strengthen standards-based grading practices in your district so that they are meaningful, detailed, and focused on student growth. This guide includes a focus on how Forefront's tools can support improved standards-based grading practices by helping educators understand and report standards-based learning.