Communicate Standards-Based Progress
Watch the Communicate Standards-Based Progress to Families webinar presented on December 7, 2022, at 2 pm EST.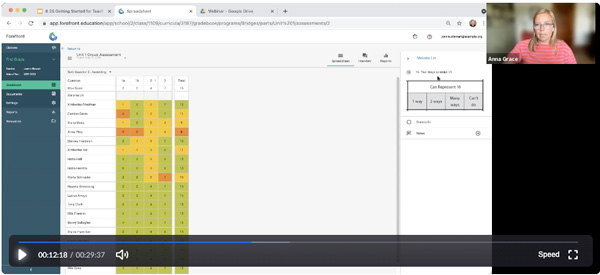 Sharing information about student learning with families is more involved than grades on a report card. Forefront provides a variety of ways to report out standards-based progress to families. In this 45-minute webinar, learn about each of these methods to select the features that make the most sense for your district.
When
This webinar was presented on December 7, 2022, at 2 pm EST. Following the event, the webinar will be made available on-demand. 
Who
This webinar is intended for instructional leadership looking to select family communication tools to strengthen or refine standards-based grading systems with Forefront.
Price
This webinar is free for all Forefront clients. Note that many features to support standards based grading, such as report cards, family letters, and the report card alignment tool, are only available in the Basic and Premium subscription plans.
The 12-minute Getting Started for Teachers webinar introduces teachers new to Forefront's tools to…