"Forefront has provided me with meaningful data that allows me to effectively collaborate with fellow teachers in my building."
"Forefront is a robust data tool that enables our teachers to dive deeper into which standards their students are struggling with."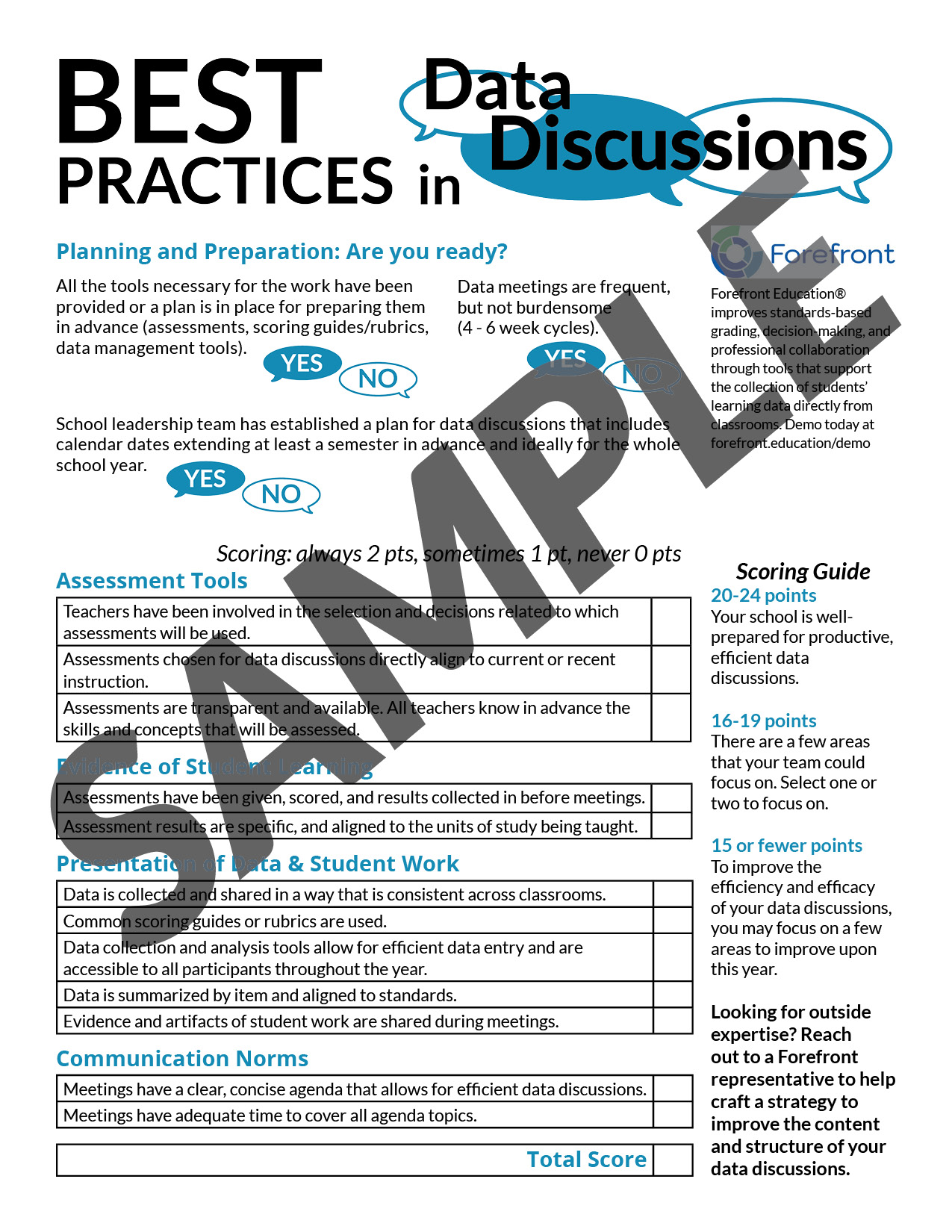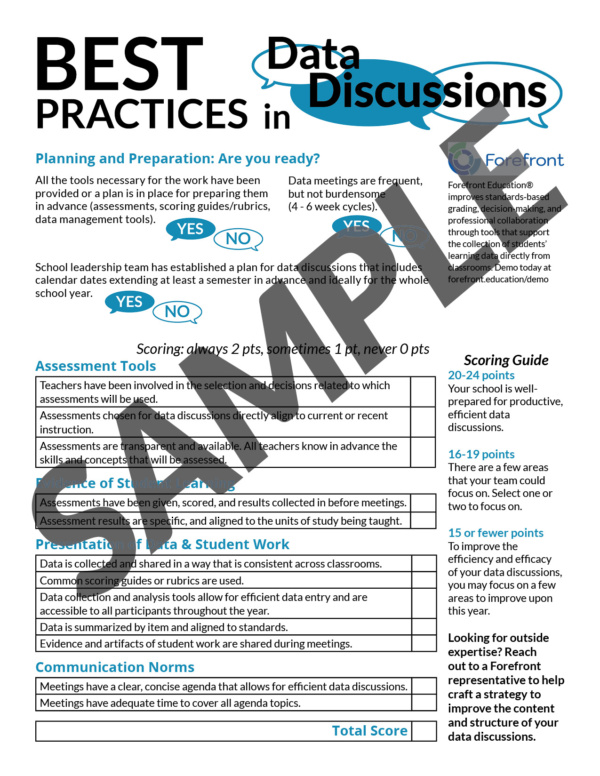 Foster better data discussions and improve your PLCs, teacher meetings, and other collaborative work. This short checklist will help you and your colleagues conduct a quick self-assessment to make sure that structures and data are in place to have productive, effective data team meetings.