This article explains how leaders can view the report card dashboard to see performance and completion of report cards.
Access a Report Card Configuration webinar available on-demand here.
Click "Courses" in the top of the left-side navigation and select the relevant course.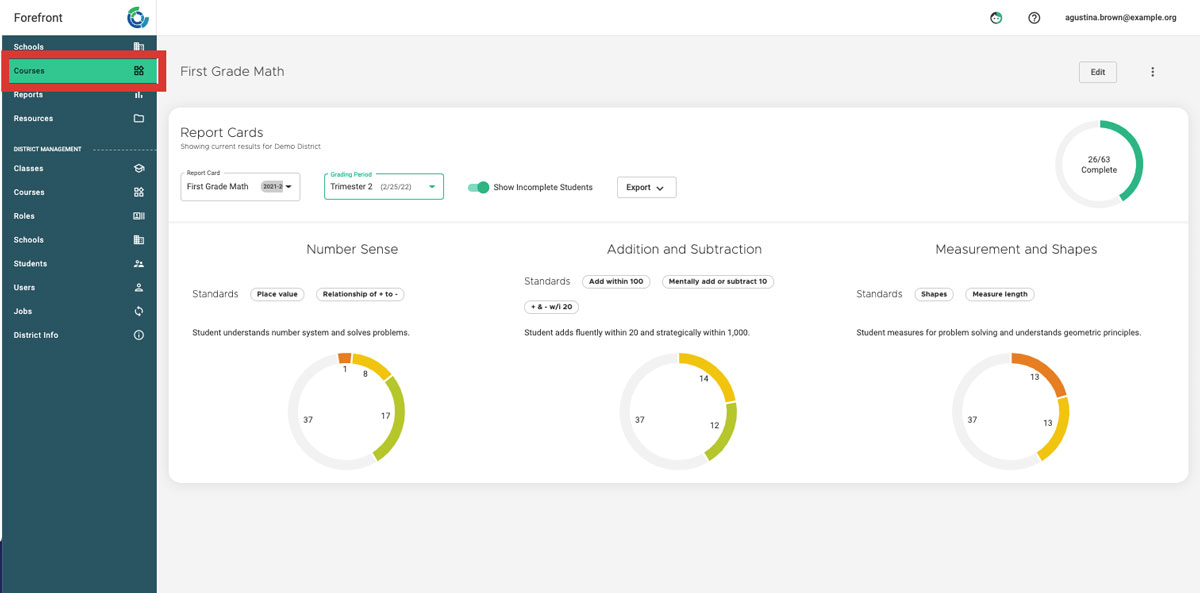 This opens the dashboard.
The dashboard shows the proficiencies of students for the categories and how many students have completed report cards.
Need more support?
Submit a support request or email our team at support@forefront.education.