Standards Growth Report
Standards Growth Report
From the Reporting Suite, when creating the series assessment report, define the course (example: "First Grade," "2nd Grade"), school year, and the standard of emphasis. 
Standards can be searched for by code or written content of the standard.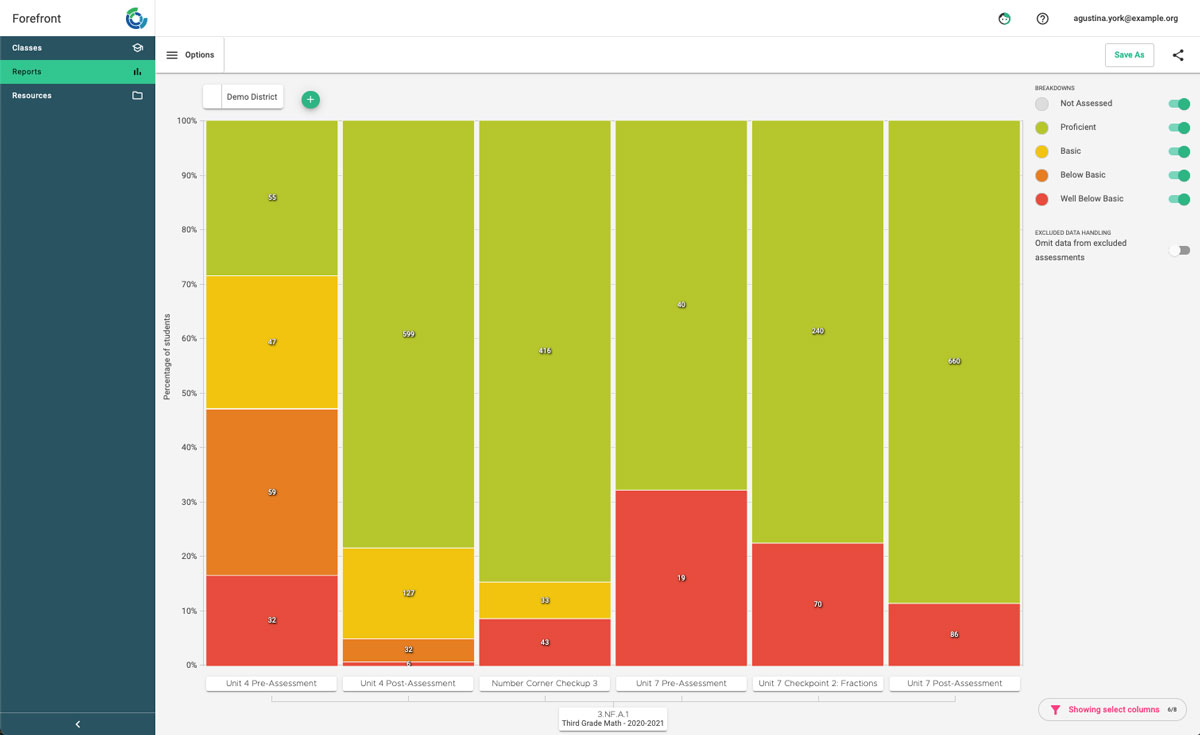 Helpful tips: 
Hover on the report to see student names and performance.
Click the green plus-sign button in the upper left to add cohorts, such as classes, schools, district or global cohort.
Toggle breakdowns of proficiencies on the right side of the report to narrow focus.
Select columns that should be shown using in the lower right corner.
Need more support?
Submit a support request or email our team at support@forefront.education.