From the Reporting Suite, when creating the series assessment report, define the course (example: "First Grade," "2nd Grade"), school year, and the series (example: modules, units, section).
There are three ways to look at data in the series report. Data can be broken out by assessments, shown as a growth line graph, and by standards assessed in the series of the report.
Assessments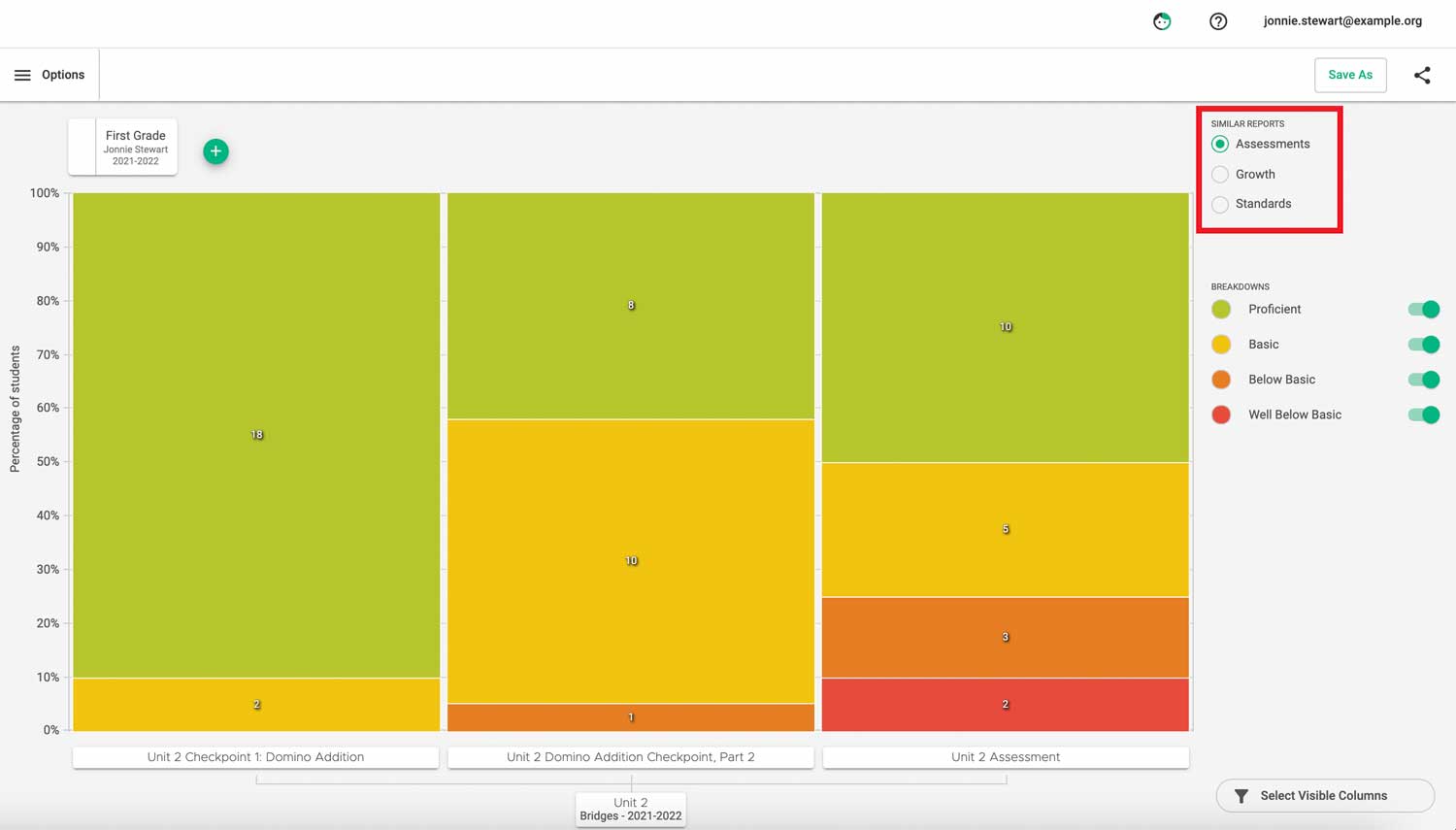 This view shows overall performance on all assessments in series.
Growth

The growth report shows overall performance plotted on a trend line.
Standards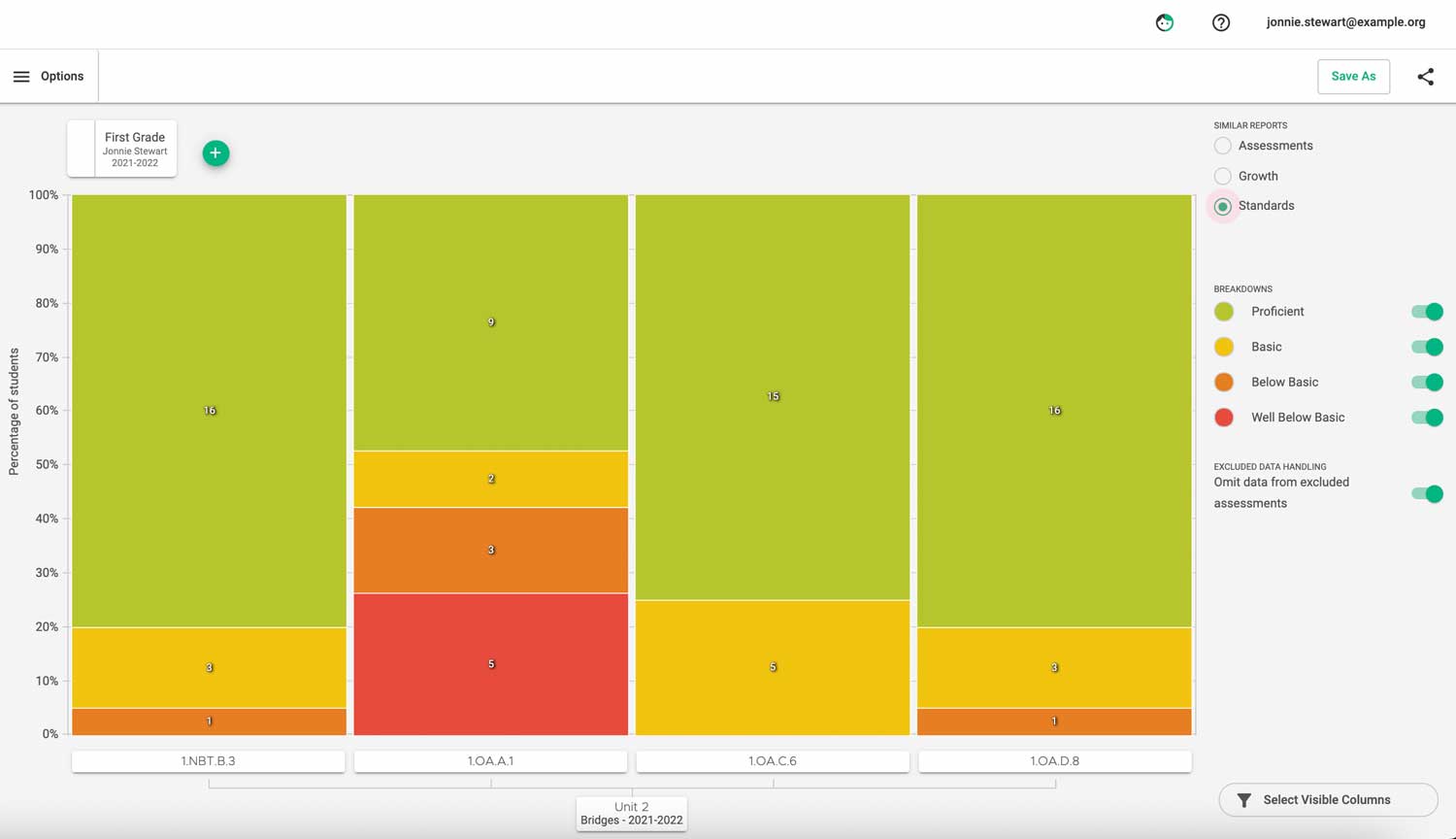 The standard report shows performance on all the standards assessed in the series.
Helpful tips: 
Hover on the report to see student names and performance.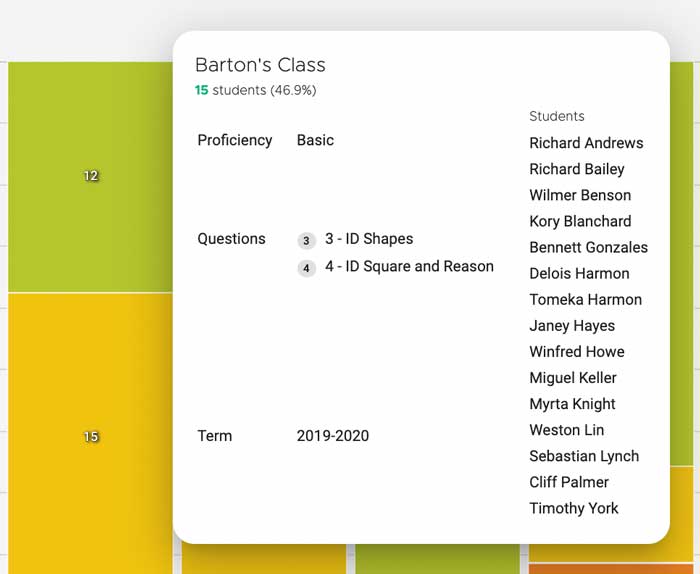 Click on the assessment or standard at the bottom of the report to see the questions or the full language of the standard.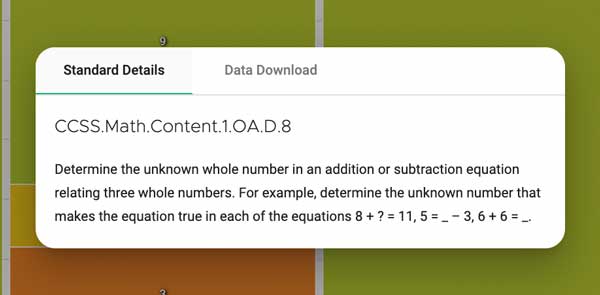 Access other choices from the "Options" menu.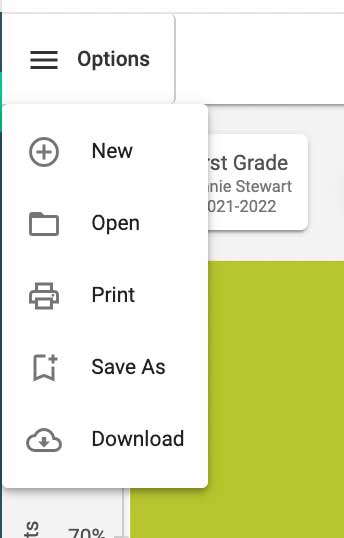 Need more support?
Submit a support request or email our team at support@forefront.education.