This article explains which reports demographic data can be viewed in and how to view it. To read more about Demographic Data Capabilities and codes, read here.
Analyzing demographic data can add an extra layer of insight to instructional effectiveness for all learners and be a key part of working towards racial equity in schools.
Reports where demographic data can be analyzed:
Single Assessment Report: Performance View
Series Report: Growth View
Flexible Assessment Report: Assessment Average Growth View
How to view demographic data:
On the right side of the report, click "Demographics." This will provide a dropdown menu of available demographics in the district.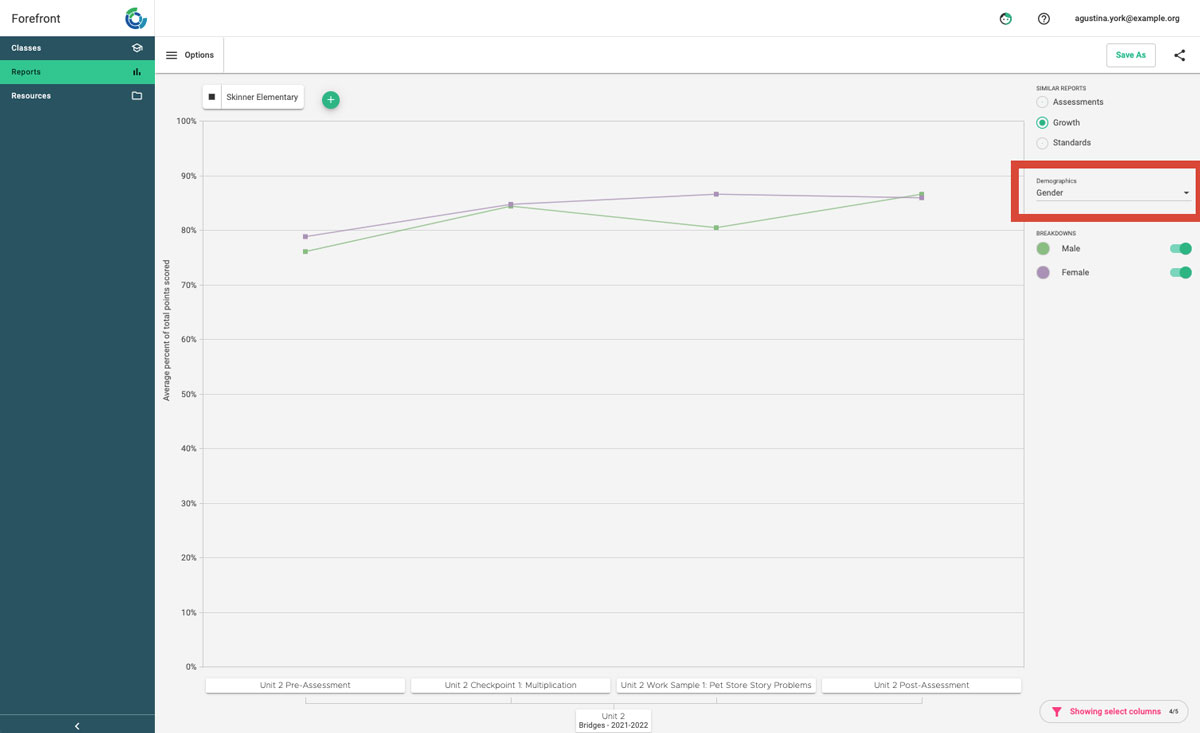 Switch between demographics and toggle groups on and off as needed to focus analysis.
Need more support?
Submit a support request or email our team at support@forefront.education.