This article explains how to save and share reports created in Forefront's reporting suite.
How to Save Reports
There are two places to access the save report feature: the "Save Report" button in the upper right, and in the options menu.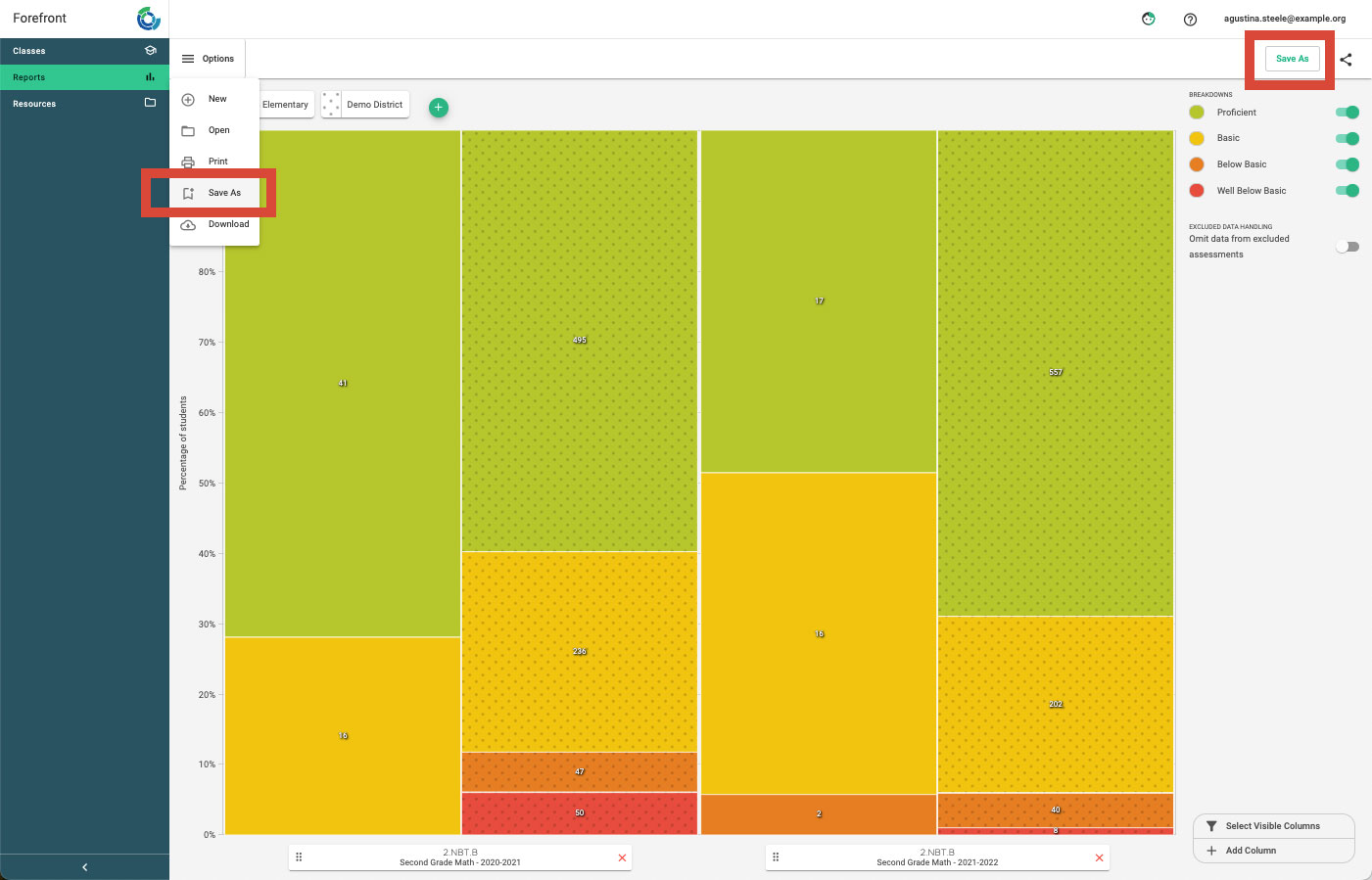 Clicking either of the options will prompt to name the report.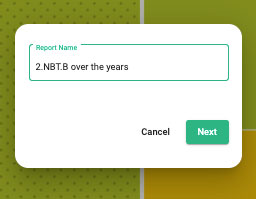 After naming the report, select the destination folder. The default is the user folder, though the breadcrumb trail can be navigated to change that. New folders can also be created in the user folder.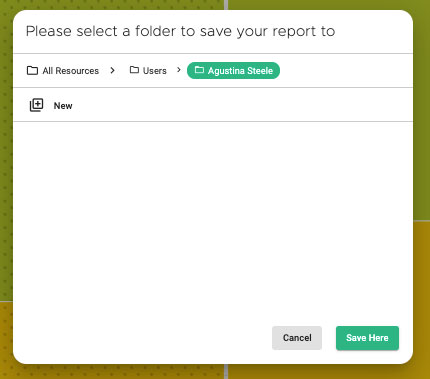 To Access the Saved Report…
Use the "Resources" tab in the sidebar and navigate through the file structure to where the report was saved.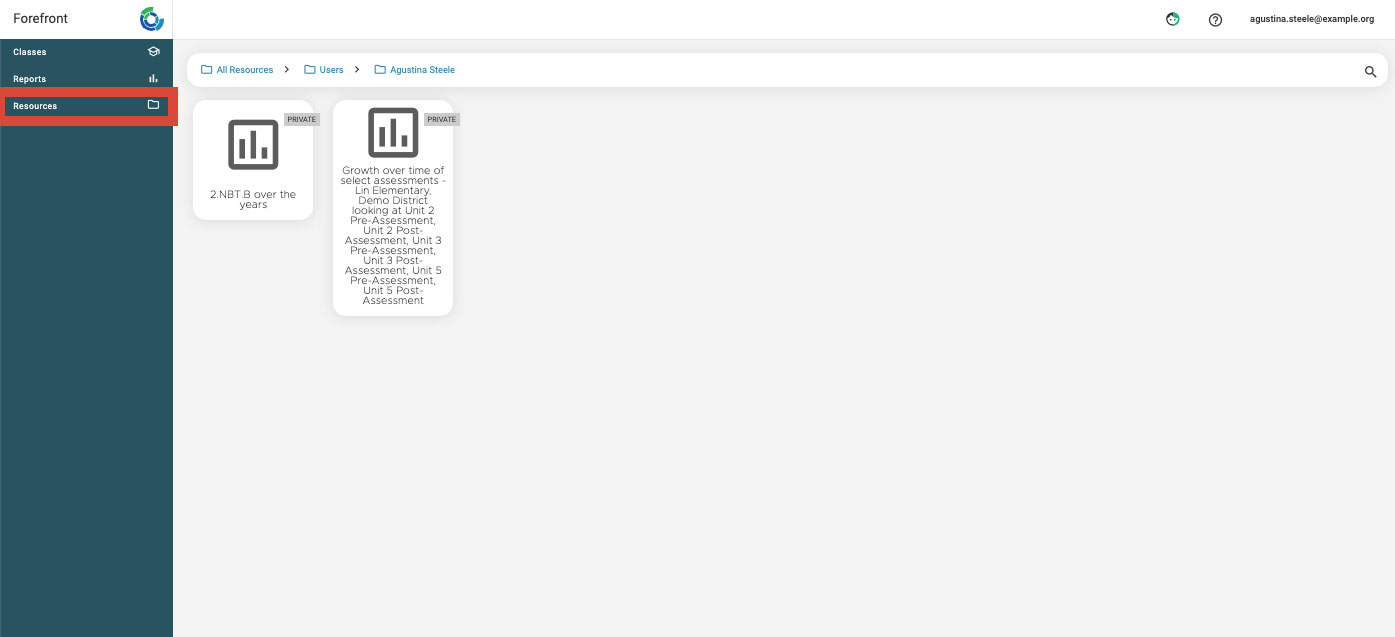 How to Share Reports
Share a report via link by clicking the share report icon in the upper right corner. This copies a link to the clipboard for pasting.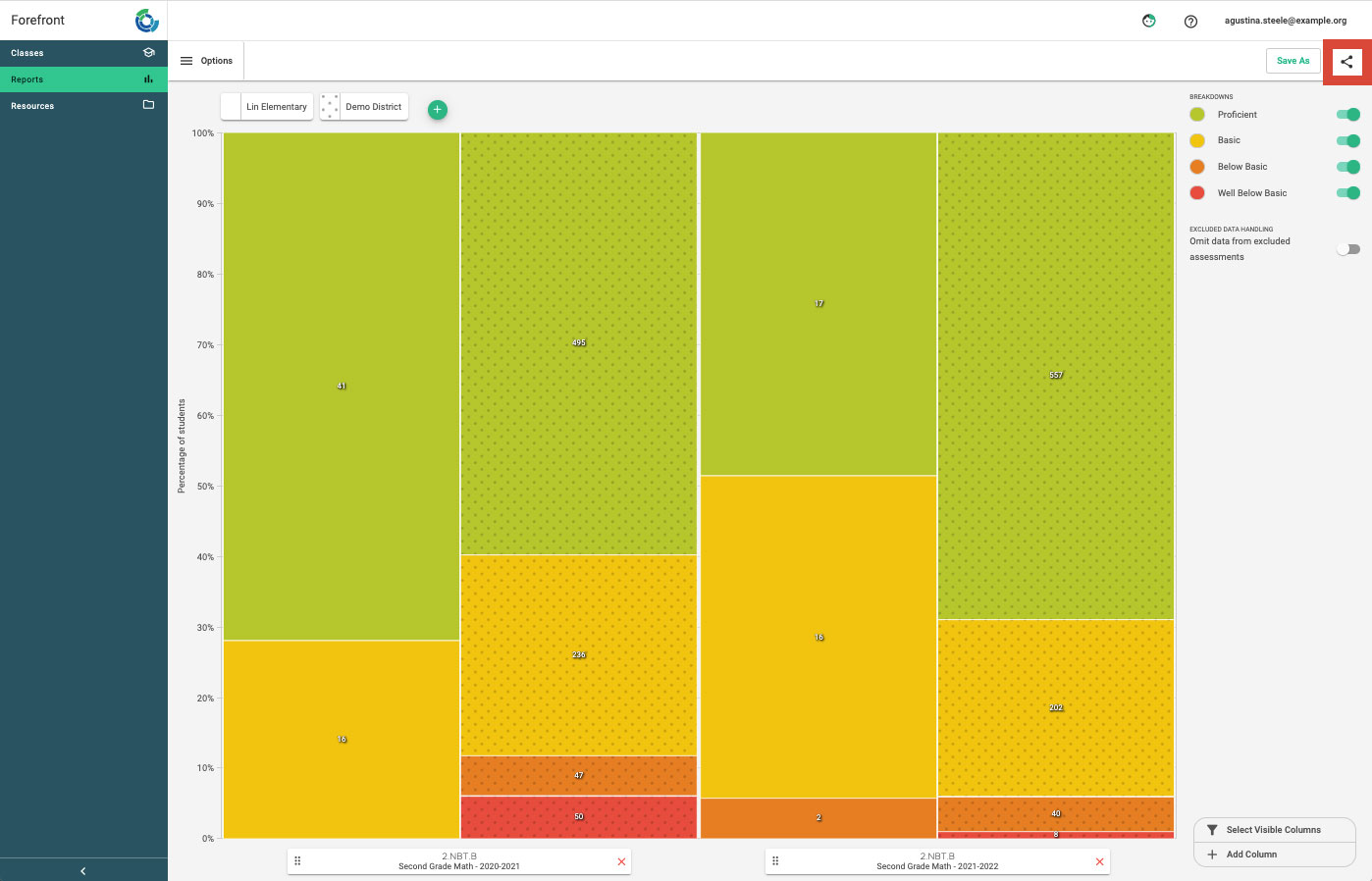 Share a report by making it public in a user folder.
By making a report public, the report is viewable in user folders to other users. Right-click the report to open a menu that includes a "public/private" toggle.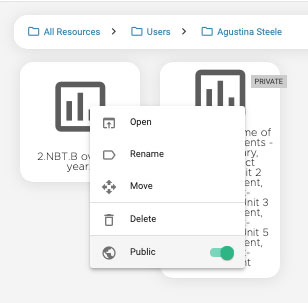 Need more support?
Submit a support request or email our team at support@forefront.education.