This article explains how to download data from reports.
Once the report is built, there are two ways to download data.
Click the options menu to access the data download option.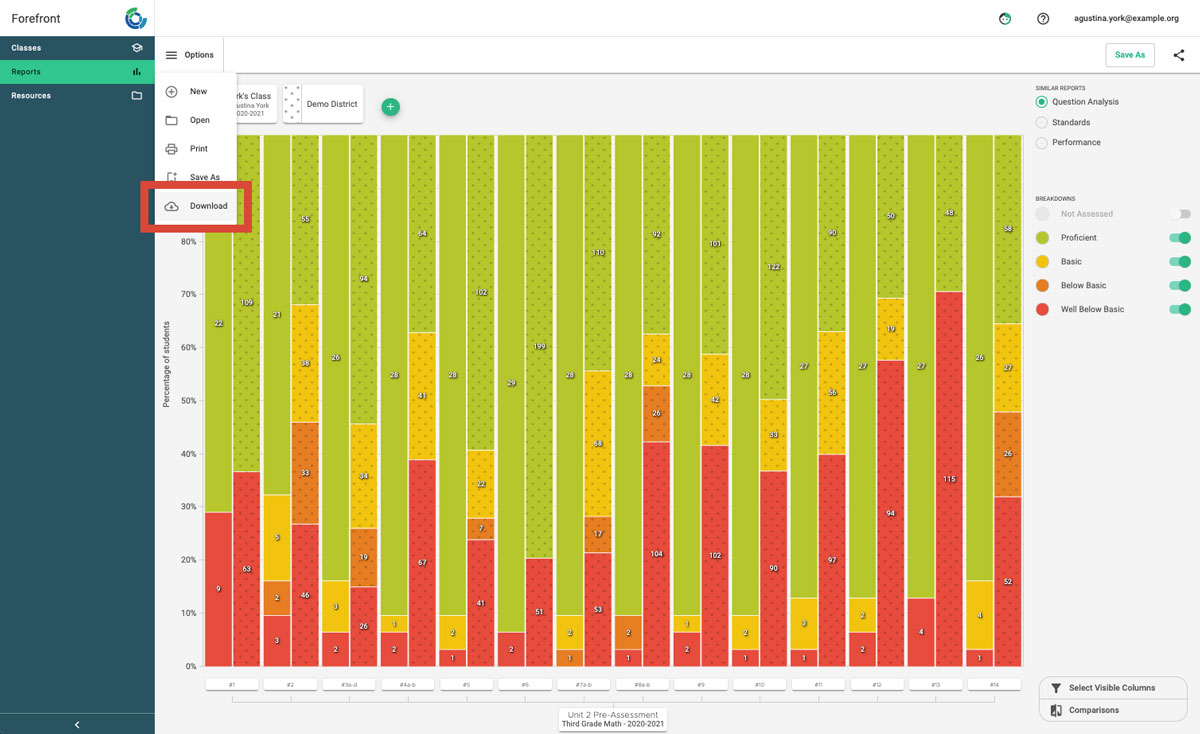 Or, click the bottom of the column.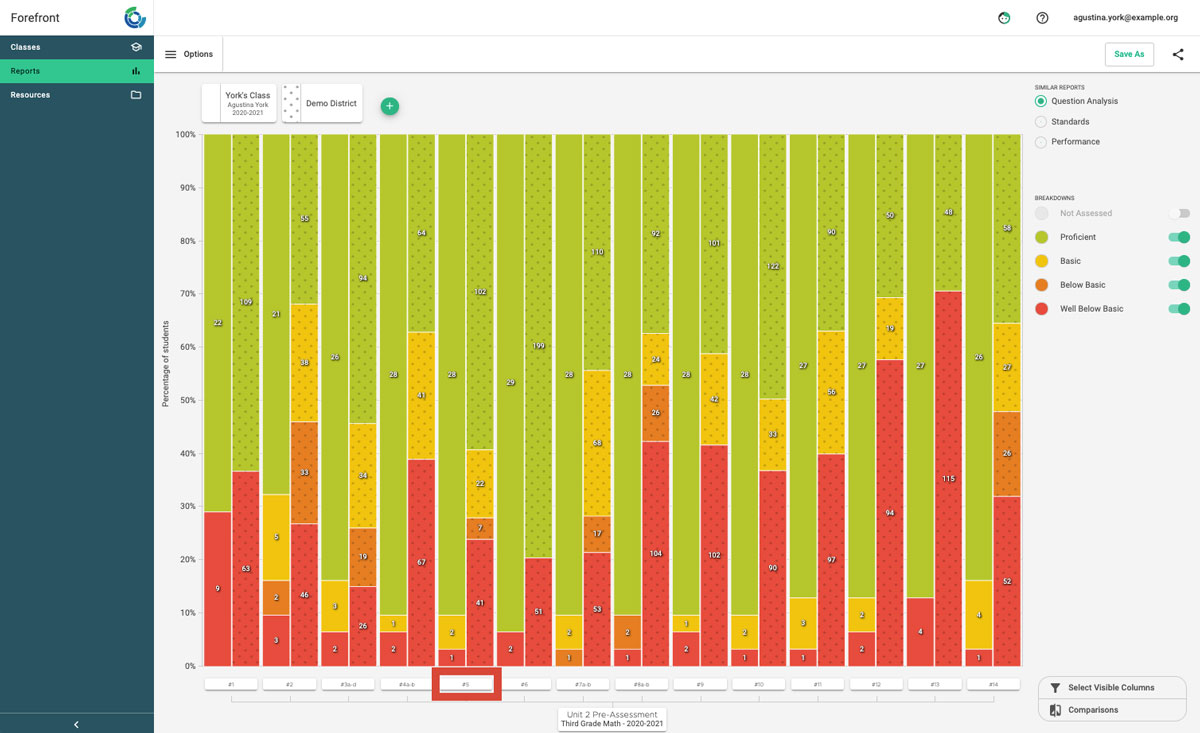 This opens the data download options.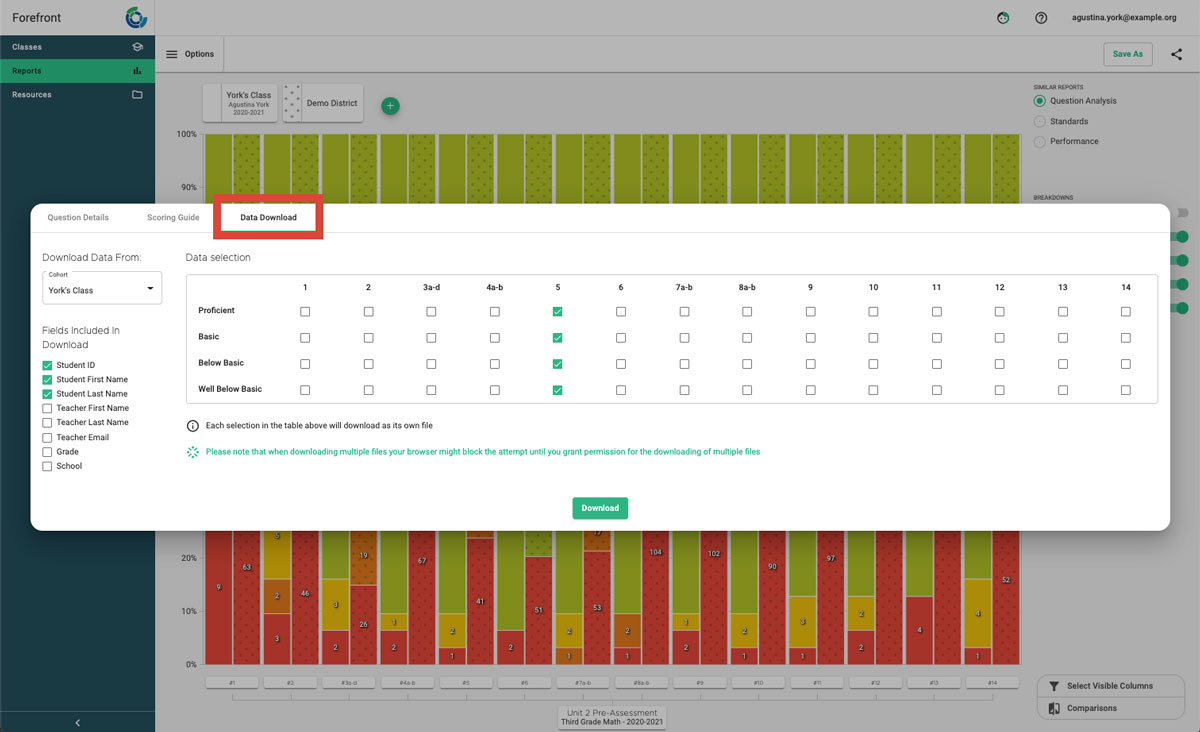 The download can be customized. Select the student fields to be included in the download. Then, select the desired columns and proficiencies.
The data will now download as a single spreadsheet.
Need more support?
Submit a support request or email our team at support@forefront.education.