The "Flexible" reports are configured by column. Define the school year, course, and assessment for each column in the Flexible Assessments Report.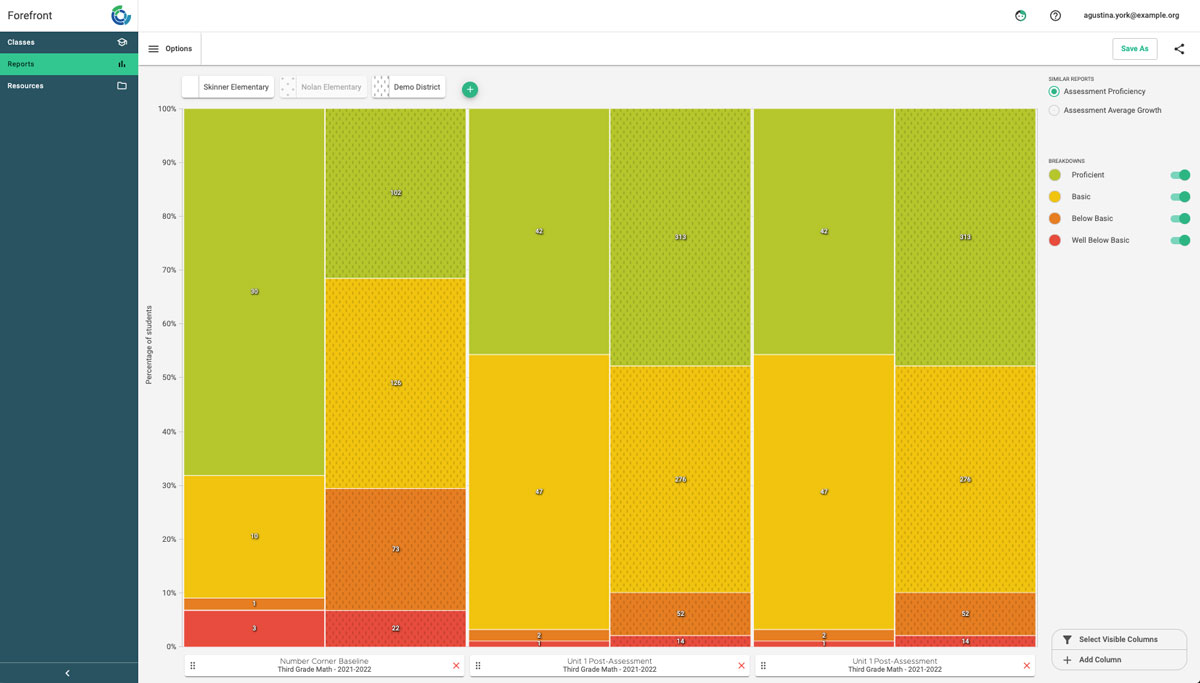 The Flexible Assessment Report has both the Assessment Proficiency View and the Assessment Average Growth View.
Helpful tips:
Click "Add Column" to continue configuring additional columns.
Add cohorts to compare performance using the green plus-sign button.
Toggle breakdowns on the right side to focus attention.
Look at demographic data in the Assessment Average Growth view.
Because these reports require more configuration, it is extra helpful to save or share them once created.
Need more support?
Submit a support request or email our team at support@forefront.education.