Assessment Builder Best Practices
Learn the 6 best practices for successful assessment building in this 30-minute webinar to be presented on June 29, 2022, at 1 pm MST.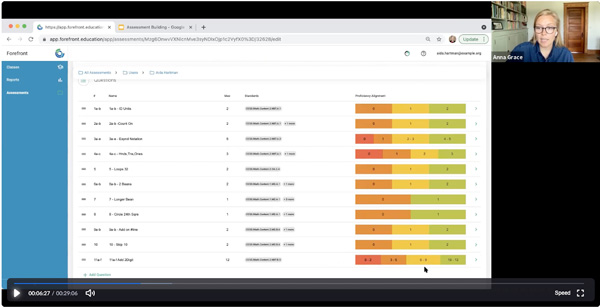 In this half-hour webinar, learn the 6 best practices for building custom assessments in Forefront. Help your leadership team to successfully and efficiently create templates for data collection. The webinar will conclude with an overview of the newest version of the assessment builder tool released in Summer 2022.
When
This webinar will be presented live on June 29, 2022, at 1 pm MST.
Who
This webinar is intended for Forefront clients using the assessment builder tool to create custom assessment collections.
Price
This webinar is free for all Forefront clients.
The 30 minute Getting Started for Teachers webinar introduces teachers new to Forefront's tools…